Revised plans for the next phase of the multi-million pound Kirkstall Forge development have been submitted by developers CEG.
The plans for the residential stage gained full planning permission from Leeds City Council last November, but CEG have submitted slightly revised proposals which will increase in the number of properties from 112 to 135.
The proposals include a redesign of some apartment blocks in Plots E and F so they're more traditional in style, following uncertainty from CEG on 'how the market' would react to the initial designs.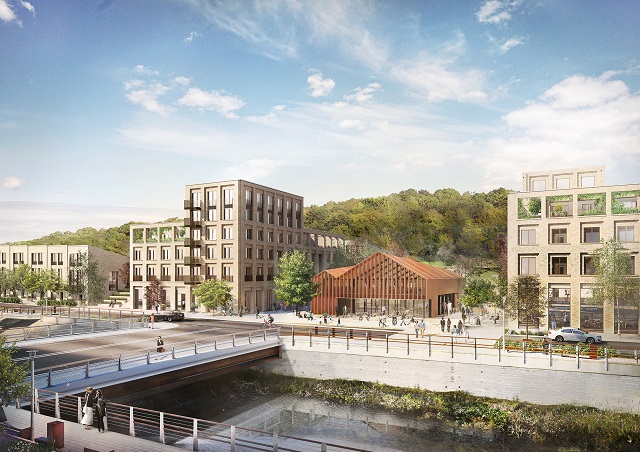 The proposals also include:
A slight reduction in commercial space
Alterations in apartment block heights from four/six storeys to five/seven storeys
Plans already approved include a central public square that 'stitches' across the two sides of the River Aire. Within the square will be The Pavilion, a covered extension of the public space which will be home to a range of food and retail outlets.
Brick housing will form three dense terraces on the site.
The site will ultimately become home to a thriving mixed-use community, comprising 1,050 new homes, 300,000 ft² of offices and 100,000 ft² of retail, leisure and community space. Once complete, more than 10,000 people will live, work and visit the site.
The plans can be viewed in full here.