The leader of Leeds City Council has called on the Government to reinstate a £190 million flood defences scheme in Leeds – four years after it was scrapped because it was deemed too expensive.
The scheme would have protected homes and businesses along a 12-mile stretch of the River Aire, from Kirkstall through Leeds city centre and out to Woodlesford.
The Government branded the £190m project "hugely expensive" and a smaller £50m scheme to protect the city centre up to Thwaite Mills in Hunslet was approved three years ago.
But councillor Judith Blake, leader of Leeds City Council, has called for 'urgent talks' with the Government about reinstating the original scheme following the Boxing Day floods which left businesses and householders under water after the River Aire burst its banks. Cllr Blake said:
"With efforts still focusing on clear-up operations and getting support packages for residents and businesses ready as quickly as possible so they can get back on their feet, our message remains clear. Leeds needs the best possible, comprehensive flood defences.

"We are seeking urgent talks with the government about re-instating the flood defence scheme previously cancelled in 2011. This scheme would have given the city protection along the Aire between Woodlesford and Kirkstall.

"The extent of the devastation makes it perfectly clear that we need to take a longer-term view than existing funding packages are offering.

"Although these deal with immediate aftermath and are much needed, we must have further significant investment so that Leeds has the flood defences that are appropriate for the UK's third largest city."
Cllr Blake was speaking as Prime Minister David Cameron pledged £40 million to repair and improve flood defences in Yorkshire following the recent flooding.
She added:
"Funding to repair flood defences is to be welcomed as a first step. We're keen to see the detail of exactly where and how this will be spent and how much will be available in Leeds so residents and businesses can be offered some reassurance.

"We anticipate that the cost of recovery from the floods will exceed the funds laid out by the government as the effects of the damage unfold in the coming days and weeks."
Cllr Blake's comments come after it emerged that Kirkstall's councillors had, in 2009, posted on their website that there was 'little need' for flood protection in the area.
(ICYMI) Interesting take on #flood defences from #Kirkstall councillors in 2009 https://t.co/767nUWJ2eZ #Leeds pic.twitter.com/cYBGxDdIIu

— leeds citizen (@leedscitizen) January 4, 2016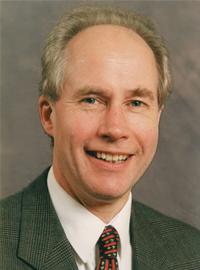 Today Cllr John Illingworth (Lab, Kirkstall) told The Dispatch he supported Cllr Blake's calls for Government talks over the flood defence scheme, but said the nature of the floods must be studied thoroughly before a final decision was made on which scheme, if any, was best for the area. He said:
"Flooding is very unpredictable and very complicated.

"Obviously the issue around flood defences needs a reappraisal but in many ways this is the wrong time to be making these decisions. Things are still very raw, people have lost their businesses and livelihoods and we haven't yet had a detailed report on exactly what happened and the exact causes of it.

"We need to ask a full range of questions. Does climate change have an impact? Would more active flood defences further up stream be a better answer? All these things need consideration."
Cllr Illingworth said that evidence so far pointed to the floods in Kirkstall being a 'once in 100 years' event.
He said it was only the second time Kirkstall Road had flooded since it was built in 1805, with a very similar flooding event happening in 1866. He added: "Each year there is a chance of flooding, but we have to decide how much risk there actually is. Of course, all these decisions are battling up against hospitals, the health service and other things that all require funding."
He added that the comments on the councillor's webpage, which has since been removed, referred to an early scoping study by the Environment Agrency and dated back to somewhere between 2007-2009.
Environment Agency proposals for the original flood defences scheme in Leeds involved a combination of flood water storage areas and barriers.
What do you think? Should the Kirkstall flood scheme be reinstated? Have your say in the poll and comment section below.