A group of community campaigners who help maintain parts of the River Aire have taken part in a World Cleanup Day event in Armley and Burley.
Volunteers have taken part in a series of clean-ups along the Kirkstall Valley and in Armley following the devastating Boxing Day floods in 2015.
Their most recent efforts saw Leeds City Council join partners at three locations along the river on Saturday at a cleanup organised in partnership with Open Source Arts, Greenpeace, Peter Duffy Ltd, Team Kirkstall and Friends of Burley Mills and St Ann's Woods and Wildlife.
The teams worked to clear rubbish from the rivers, its banks and neighbouring hedgerows at Armley Mills, Redcote Lane and Burley Mills Woods.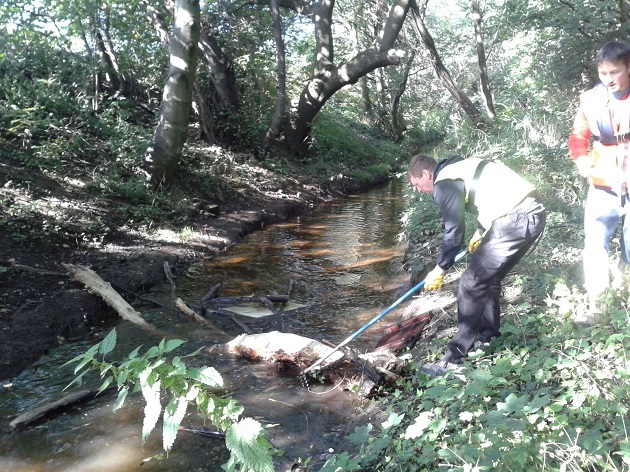 Philip Marken, Director of Open Source Arts said:
"Open Source Arts were delighted to join in with World Cleanup Day, hosting two cleanups with Flood Risk Management and partners on a beautiful sunny Saturday.

"Open Source Arts have been hosting river stewardship activities in Leeds since Spring 2016 and this day was another hugely successful effort, enabling us to make the best out of our beautiful blue and green spaces. Thank you to everyone who continues to support this good work."
A series of future clean-up sessions will be taking place as part of the next phase of the Leeds Flood Alleviation Scheme and ongoing Stewardship programme within Flood Risk Management.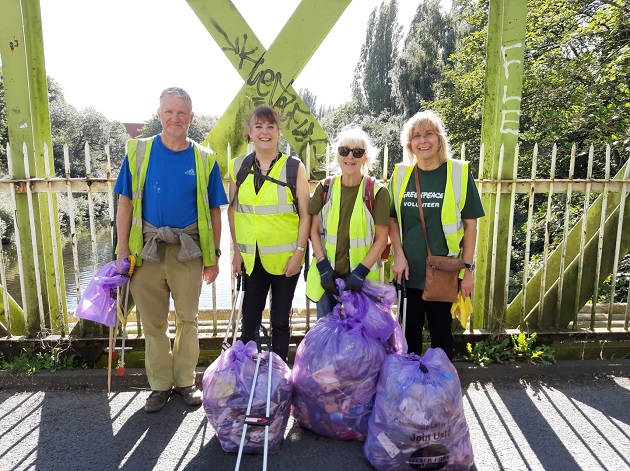 These include the following sessions;
1st Friday of every month: Thwaites Mill
2nd Friday of every month: Newlay
3rd Friday of every month: Whitehall Waterfront
The programme, delivered in partnership with River Stewardship Company and Peter Duffy Ltd, is a crucial element of a natural flood management approach which is aimed at managing flood risk in a natural and sustainable way.
To take part, contact Sarah Emberson at Sarah.emberson@the-rsc.co.uk or 07766 352932.
World Cleanup Day is a global movement and is aimed at bringing communities together to clean up the planet's streets, rivers, forests and beaches. Since its launch in 2008, 20 million volunteers have taken part in events across 157 countries, making it one of the largest global clean ups.