Proposals to house 48 shipping containers at St Ann's Mills site in Kirkstall will be considered by councillors on Thursday.
Big MC's Container Storage, off Kirkstall Road, has already sited 48 small (half-size) blue steel shipping containers on the northern, predominantly open part of the site, without the necessary planning permission.
On Thursday councillors on the plans south and west plans panel will consider a retrospective application to gain formal approval for the change of use of the land which hosts the containers, which are rented to members of the public for storage of personal items such as furniture etc.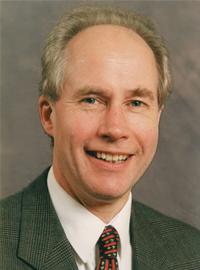 But the application has been met with some concern by Kirkstall ward councillor John Illingworth. These centre around the principle of the change of use of land and its lack of wider community benefits, the discrepancies between the original plans and the situation on site and the obstruction of the public access through the site.
Cllr Illingworth also expressed concerns that the development would potentially conflict with long-term regeneration plans for a 'Kirkstall Valley Park' stretching along the valley floor from Kirkstall Abbey to Cardigan Fields, and the conversion of the former main mill building, which is in Council ownership, to a visitor centre and community facility showcasing green technologies, health lifestyles and other sustainable objectives.
A planning  officer's report to be considered by councillors at the Civic Hall on Thursday recommends approval, saying some of Cllr Illingworth's concerns have been met and that the benefits of approving the application outweigh some of the other concerns.
Read the report in full:
St Anns Mills Commercial Road Kirkstall
Burley flats plans
Plans to transform a 1920s building into 14 apartments off Cardigan Lane, Burley are recommended for approval, despite local concerns.
Permission is sought for the extension and conversion of the existing former office building and its annex to 14 self-contained flats, comprising three one-bed flats, ten two-bed flats and a single four-bed unit in the existing basement.
The proposals are recommended for approval subject to a number of planning conditions, despite concerns from residents and Kirkstall councillors about the size of the development and fears that other properties would be overlooked. There are also concerns over the loss of employment land and the possibility the flats could be used by students.
The report concludes:
"It is considered that the proposals for the extension and re-use of this  building will safeguard its continued existence as an attractive landmark within the local area, whilst providing fourteen units of accommodation within an established residential area."
Councillors will consider planning officers'recommendations and decide the application on Thursday.
Read the report in full below.