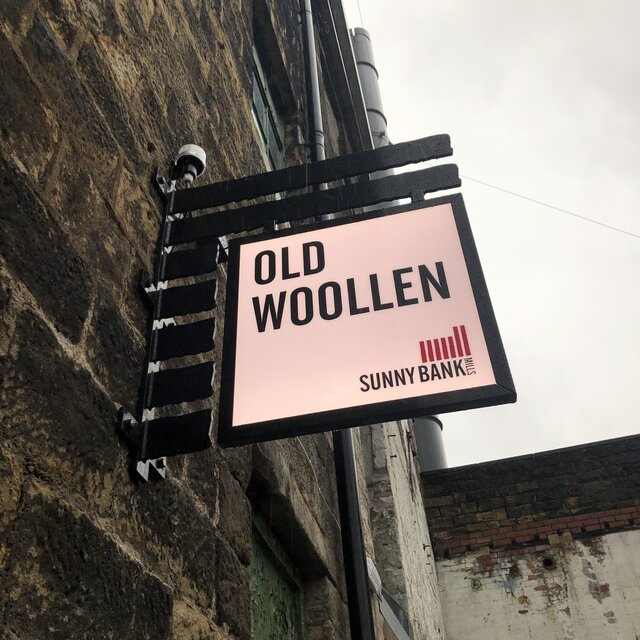 By Damon Cooper
He's currently living in a tower block not too dissimilar to Marsden Court and probably won't be invited to switch on the Christmas Lights in front of Farsley's iconic low rise but you can instead catch him performing at The Old Woollen in March.
'Pop-Up! Ker-Ching! And The Possibilities Of Modern Shopping' is the latest album soon to be dropped by an artist who's been dropping music since the 1980s from bands Felt, Denim to Go-Kart Mozart and currently as Mozart Estate. Aged 61, he's not as old as Sunnybank Mills but his backstory as an artist is just as fascinating and reinvention just as compelling.
Boasting a back catalogue with millions of streams via spotify, you won't catch Lawrence, lead vocalist for Mozart Estate, living off past glories but promoting new verbal art with latest songs 'Relative Poverty' and 'Record Store Day'. Both paint distinctive pictures in one's mind from living on a tenner a day to selling music via well trodden avenues of the past.
The best description for his Felt output probably comes from a 2018 feature in VICE by Josh Baines who puts it perfectly as "ornate and rich, a sound to bathe in, imbued with the kind of chilly melancholia that rises from the edges of English towns, the places where the nothing of nothingness takes on cosmic proportions. It is jangle pop as odyssey, an almost heroic feat of faith in the face of commercial ignorance."
This could be written about Farsley, which is largely ignored by the national press and the town wasn't even mentioned during the launch of Leeds 2023 for a year-long celebration of the city's culture.
It has been reported that Laurence puts down his lack of mainstream success due to John Peel not liking his band so one has to wonder if it's the same deal for Farsley when it comes to prominent influencers, broadcasters and journalists shining a spotlight on stuff happening in this town?
Either way, these two realities clash for one night which will be glorious and a defiance against current trends. Both venue and artist have great benefactors supporting them in just one of many commonalities to be celebrated.
You can catch Mozart Estate at The Old Woollen in Farsley on Sunday, 12 March at 7pm. 
Tickets here.
Sponsored content