An independent investigation into the collapse of historic Newlay Weir WILL be carried out, Environment Agency chiefs have confirmed.
The Grade II listed weir, which dates back to the 17th century, partially collapsed over the weekend of the 6 February following high river levels caused by Storm Christoph.
Calls for a independent review were led by Pudsey MP Stuart Andrew and Horsforth councillor Jonathan Taylor, who said that they wanted to get to the bottom of why the damage happened and who would take responsibility for it.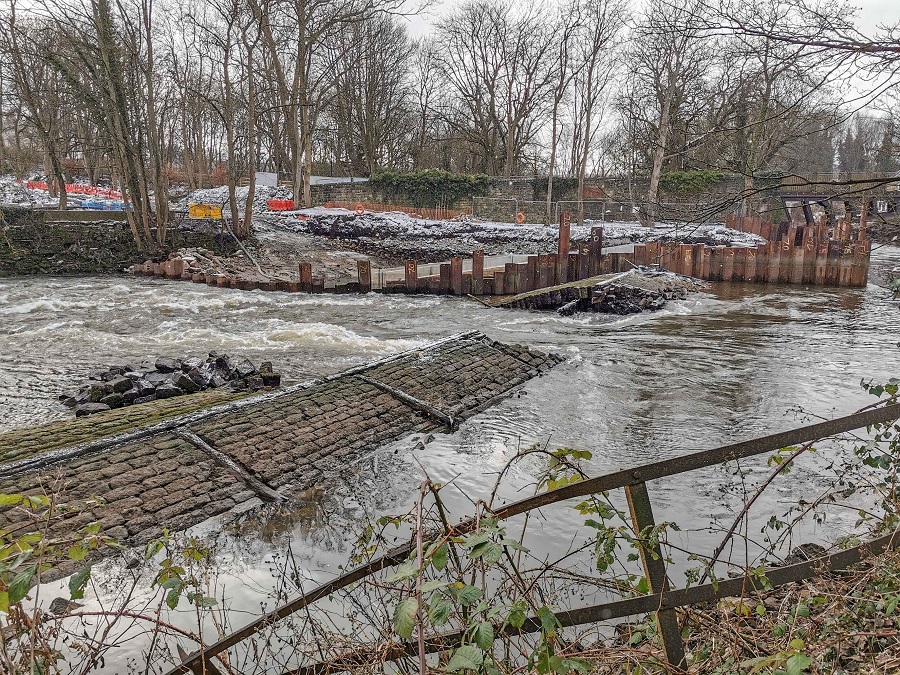 A recent Environment Agency (EA) newsletter said:
"We are in the process of commissioning a report from an external expert to assess in more detail the cause of the collapse. We will provide a further update when this is complete."
Pudsey MP Stuart Andrew welcomed the moves and said on social media:
"I'm pleased to see today's update from the Environment Agency confirms an independent report will be conducted to determine the cause of the collapse of Newlay Weir following our discussions on this."
The Environment Agency said further progress had been made to stabilise the areas affected to the damage to the weir. Stabilisation works have been completed on the right bank, while work is due to start on 5 April on stabilising the left bank upstream of the weir.
As previously reported, work has started on creating a fish pass at the side of the weir, as part of a £2.7 million project taking place at four different parts of the Aire to allow salmon to swim up the river for the first time in 150 years. Some of the equipment to build the fish pass was also washed into the river during the floods.