Words: John Baron
Photos: Mark Stevenson
A grade II Listed weir on the River Aire at Newlay has been partly destroyed by the weekend's flood water.
Environment Agency chiefs have started their investigations into the badly damaged weir, which dates back hundreds of years, but are being hampered by the river's continued high water flows.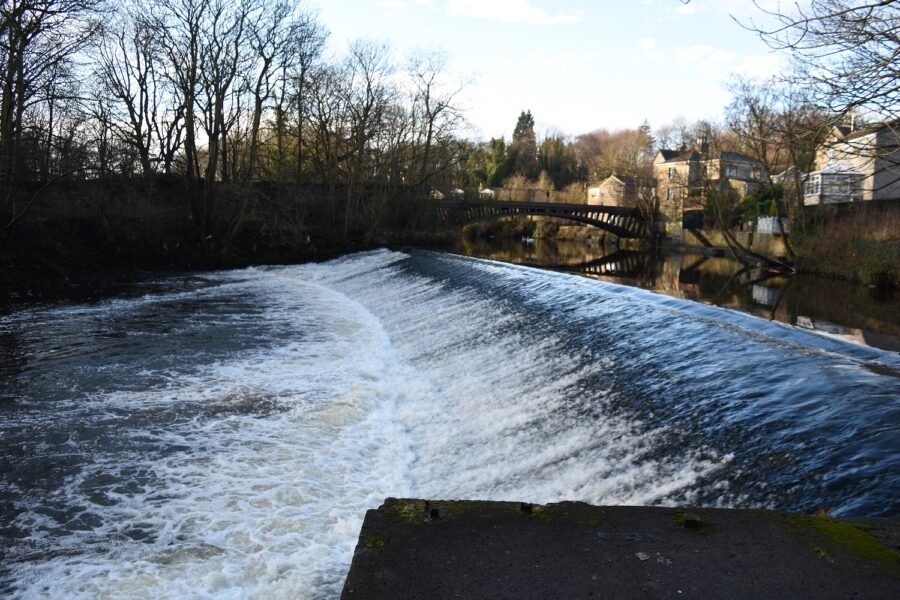 It's understood the weir sustained damage to the mid section last week and much more of it was washed away on Sunday.
Work has been ongoing on creating a fish pass at the side of the weir, as part of a £2.7 million project taking place at four different parts of the Aire to allow salmon to swim up the river for the first time in 150 years. Some of the equipment to build the fish pass was also washed into the river.
An Environment Agency spokesperson told West Leeds Dispatch:
"We're investigating the cause of a collapsed section of weir at Newlay, which happened as a result of high river levels caused by Storm Christoph. River flows on the Aire remain high, which makes it difficult to assess the damage to the fish pass construction site and the weir.

"We are on site inspecting the damage and working with our contractor and technical specialists to understand what the options are to stabilise the situation, and to understand the best long-term solution for this site. The assessments taking place will consider any changes in flood risk.

"We would encourage local residents to contact us should they notice any changes or anything that concerns them to our incident hotline on 0800 80 70 60."
WLD Photographer Mark Stevenson captured these images of the damage today: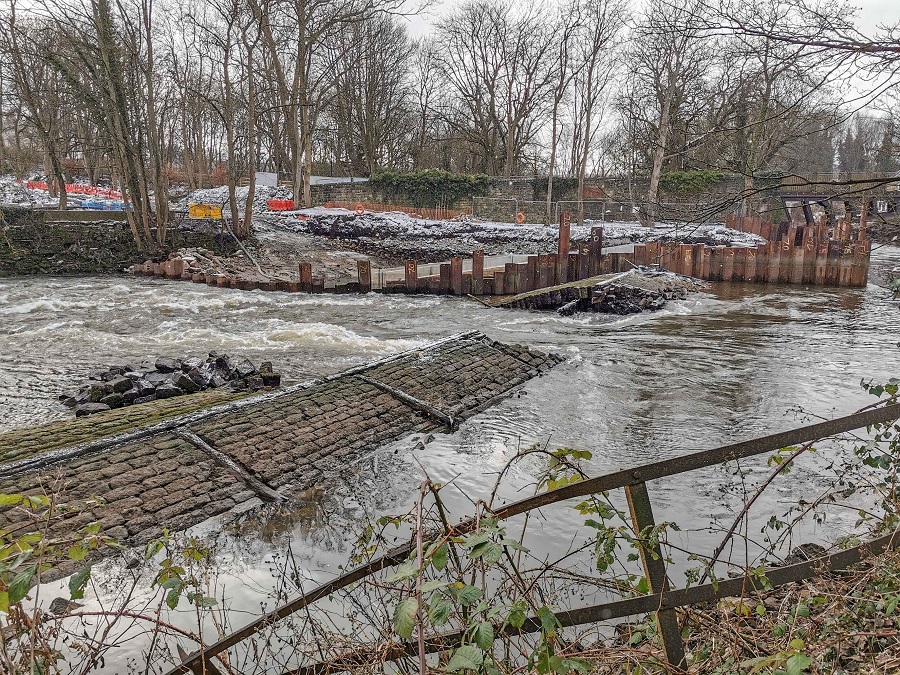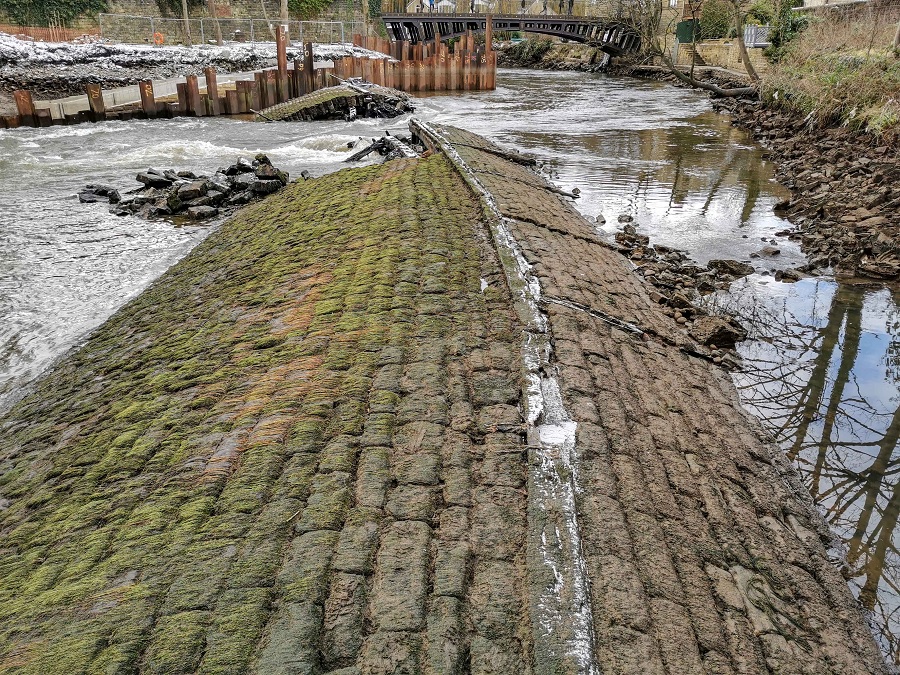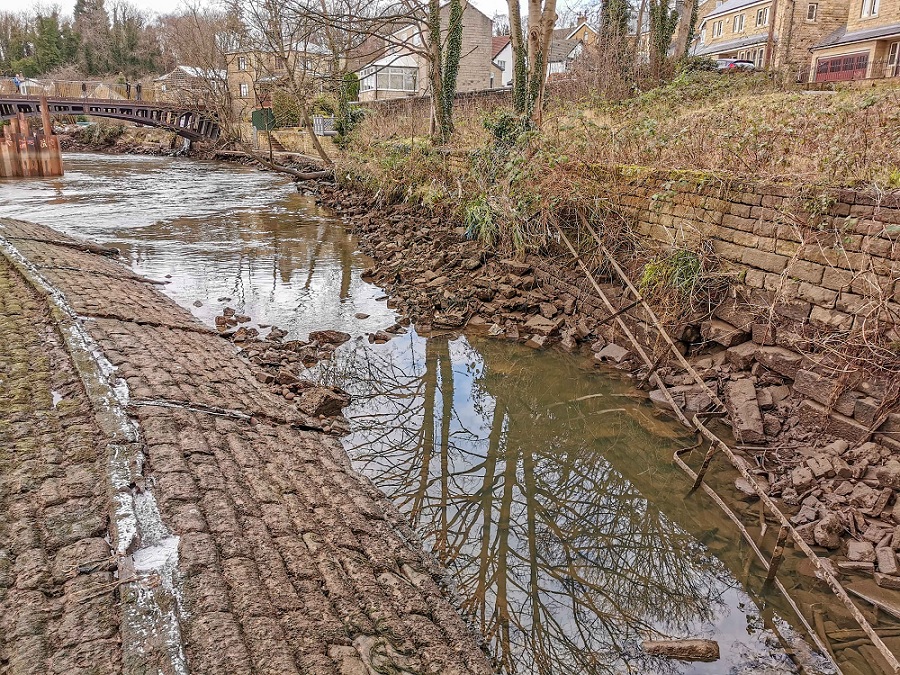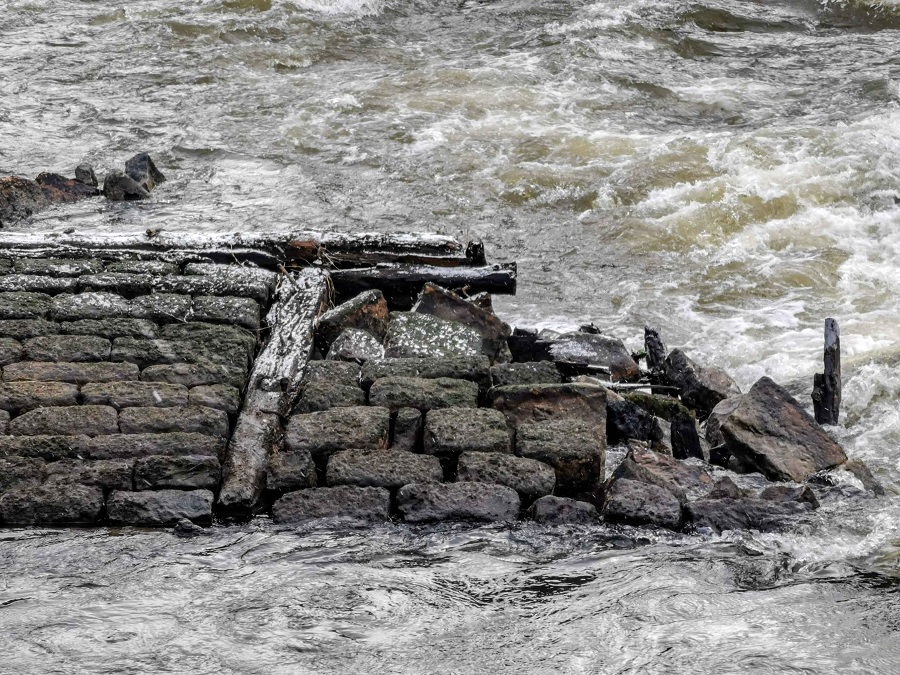 A post on the Newlay and Whitecote Residents Association Facebook page on Sunday said:
"After sustaining damage to the mid section recently, this morning (at some point after 9.30am) much more of it has been washed away. The water flow has also taken big chunks of soil and a few trees. In addition, some of the building equipment being used to construct the fish ladder has fallen into the water."