A Bramley actor has been giving children who might not normally go the theatre the chance to experience festive fun at Leeds Kirkgate Market.
Luke Dickson is one of the leading lights behind Santa & The Christmas Dragon, which is being performed in the market by the Alive and Kicking Theatre Company.
The show, which is free, uses music, song, magic and truly interactive story-telling to tell the tale of what happened when Santa promised some children a dragon for Christmas.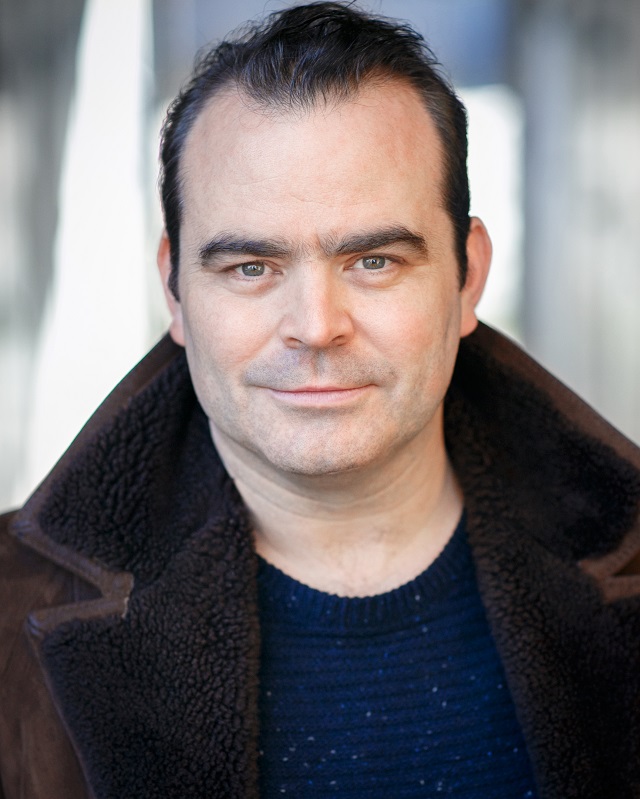 Luke, 44, who lives on Landseer Grove, has previously appeared in hit TV series Cold Feet and played legendary football manager Brian Clough in Red Ladder Theatre's production of The Damned United. He said:
"We reach a really diverse audience in Kirkgate Market and aim to deliver something which is fun and interactive for all.
"Going to the theatre can cost a lot of money and people can be priced out. Unfortunately with the big institutions there is little they can do, as it costs what it costs to put it on and they have to break even.

"They offer cheaper tickets but it doesn't always filter down to people who don't have the opportunity.

"What we do is free and accessible for everyone in Leeds Kirkgate Market. We get children up playing parts, and it's a lot of fun."
Luke has been Co-Creative Director for Alive and Kicking Theatre Company since 2010. The company has been running for 30 years and is dedicated to making drama which impacts on primary age children both within the curriculum and beyond. Luke addedl
"We work with children, parents, teachers and the wider community around the child to promote learning, enjoyment and community cohesion through the joint creation of dramatic worlds.
 
"We create epic narrative journeys that explore complex moral and social issues and offer a cross-curricular and community focus.

"We are dedicated to making dramas that involve working with the children themselves and with parents, teachers and the wider community."
The final performances of Santa and the Christmas Dragon will be in Kirkgate Market on Monday 23 December at 11am and 2pm. There's also a performance at 2pm today (Sunday).
On Christmas Eve Alive & Kicking will be opening the doors to their very unique Grotto at the market. Enjoy magic, storytelling and a sing song with Santa. Grotto times are – 11am, 11.30am, 1,15pm, 2pm, 2.45pm, 3.30pm.
Santa & The Christmas Dragon is supported by Arts Council England, the Sir George Martin Trust, the Metis Trust and the Frances Muers' Trust.
Biography
Luke Dickson has been a professional actor and interactive performance specialist since 1997.
He has worked for a string of theatre companies often in numerous productions, most recently with Red Ladder Theatre Company (Damned United and Mother Courage And Her Children).
Over the years Luke has also worked with Theatre Company Blah Blah Blah, Tell Tale Hearts, Plane Performance, Faceless, Write Stuff Theatre of Puppets and many more.
He has worked on TV in Cold Feet, a feature film The Spell, two short films A Serious Boy and Lucky. Luke also has a number of voice-over credits. In addition to this he has produced his own shows as Luke Dickson Theatre Company; Naked Circus, Like A Book and The Great Dixoni.