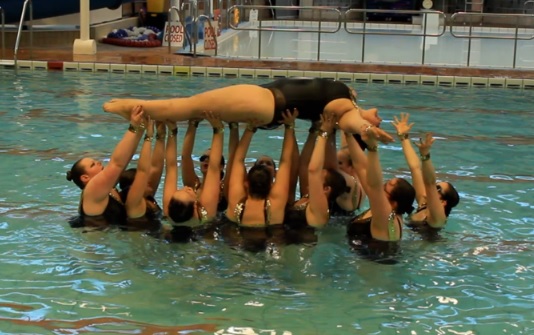 A group of women from the Bramley Mermaids group at Bramley Baths recently performed at the Brighton Fringe Festival. Community reporter Siona Law discovered how the trip went and the Mermaids'hopes for the future in this Q&A: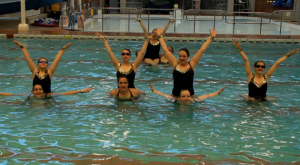 SIONA: Can you tell us about Bramley Mermaids' performance in Brighton and why you got involved?
MERMAIDS: We were offered a slot in the Synchro Spectacular performance by Brighton Swimming Club (who I used to swim for back in the 1990s!). The show was a part of the Brighton Fringe Festival line up so it was a really amazing opportunity to perform for a large audience.
The performance was hosted by Brighton Swimming club and featured 90 swimmers from other local teams aged seven to 70+.
The theme was Superheroes, so we started creating a new routine to a medley of superhero-themed music. Our theme was Catwoman and our costumes were black and gold. Our slot was 10 minutes long but it goes really fast when you are in the water!
It was really great to meet all the other swimmers and see their routines. It was a really inspiring experience for everyone.
How many of you were in the performance?
There were 11 mermaids in our Brighton team, but there are a lot more women who come to our class on a regular basis. We did two performances on the day – both were full, with approximately 250 people per show! Our biggest audience so far!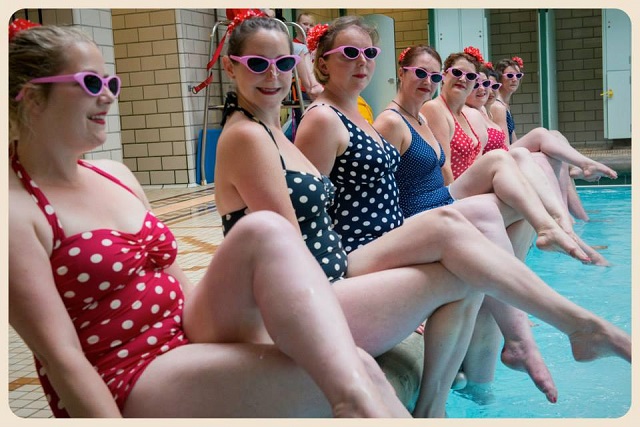 Did you have a favourite part of the performance that stood out? Why?
I asked a few of our performers for their thoughts…
"My favourite parts of the show were peeking around the offstage area to watch the other acts that came on before us, and the finale where everyone lined the side of the pool, kicking in the water to celebrate."
"I really enjoyed the second performance as we had already got to try the routine out in a new pool and it was really exciting to hear the crowd cheer as we did our big lift!"
"I also enjoyed the finale kick but the feeling of sheer exhilaration at the end of our second show knowing how well it had gone and all our efforts had paid off and the togetherness in shared joy!"
Do you have any more performances planned for the near future and will the public be able to watch them?
We would love to perform our Brighton Superhero routine at Bramley Baths at some point, we do not have a date yet but hopefully over the summer and yes this would be for the public.
We create at least two new routines a year which we usually perform as part of an event at Bramley Baths but we are also hoping to go back to Brighton next year too!
How can how readers get involved with Bramley Mermaids?
Our classes are drop-in and open to women of all abilities (aged 12+) on Mondays 8.15-9.15pm at Bramley Baths, so you can just turn up and have a go. (but we do break for summer so worth checking the Baths timetable first!).
Join us for a fun, creative swim class, learn new skills, grow your confidence, and laugh in the pool. Beginners welcome!
For more information contact lucy@yorkshirelifeaquatic.co.uk. Find us on Facebook, Instagram or Twitter: @BramleyMermaids.
_______________
Support your community media…
Producing your daily dose of West Leeds Dispatch comes at a cost!
We're a small, community-led news organisation which needs your support to keep delivering quality journalism. We want to continue to maintain our openness and protect our precious independence – and above all to connect people with what's happening in their part of West Leeds. Every reader contribution, big or small, helps us to do that.
For as little as £4 a month (£1 a week) you can support us – and it only takes a minute.
Or set up a standing order with your bank:
Contact us on Paywestleedsdispatch@gmail.com if you'd like to do this.
Your support will make a difference. Thank you.