Plans to demolish a former church hall and vicarage in Armley and replace them with 28 affordable homes have been submitted by developers.
Leeds & Yorkshire Housing Association (LYHA) wants to build the homes on the site of St Bartholomew's Church Hall and vicarage, off Wesley Road and on vacant greenspace behind them.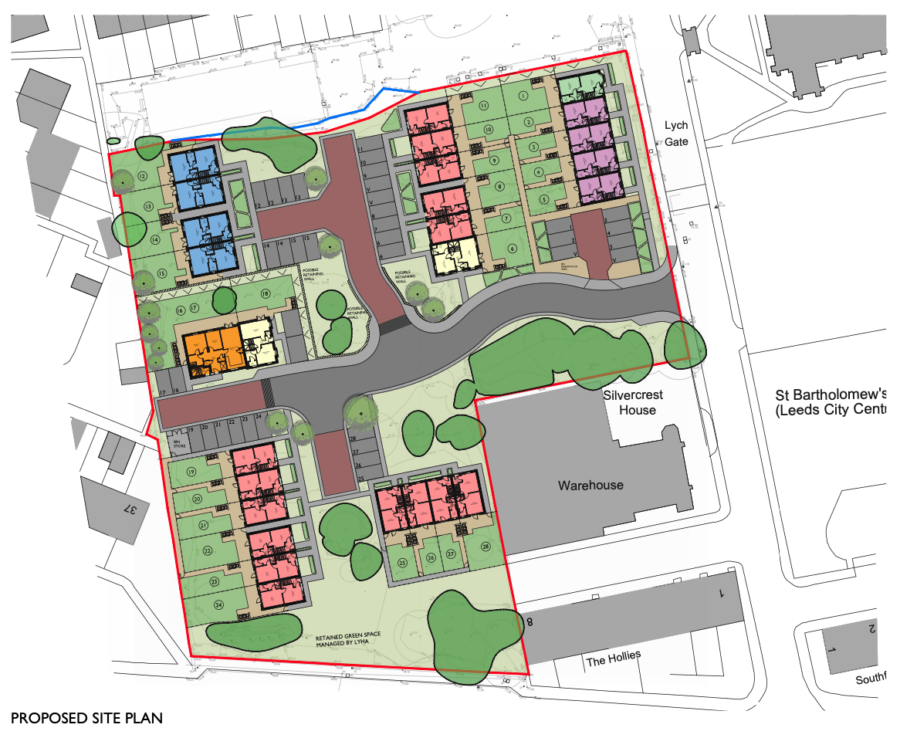 The development will be made up of two and three bedroom social rent units. 26 of those will be two-storey houses, with the other two apartments.
The site is currently owned by the Diocese of Leeds and the housing association says it is in the process of buying the site. LYHA is a small housing association based in Headingley, owning and managing 1,600 homes across Yorkshire, but predominantly in Leeds. 
Access to the new development will be off Wesley Road, opposite St Bartholomew's Church.
The plans can be viewed and commented upon here.