In these anxious and uncertain times what better way to spread some joy and happiness than the chance to nurture your very own happy flower? writes Lou Cunningham.
Armley couple Franzi Albrecht and Martyn Rosser posted in Armley Community Helpers, a group set up to provide localised community support during the Covid19 crisis, to offer gifts of their homegrown sunflower plants.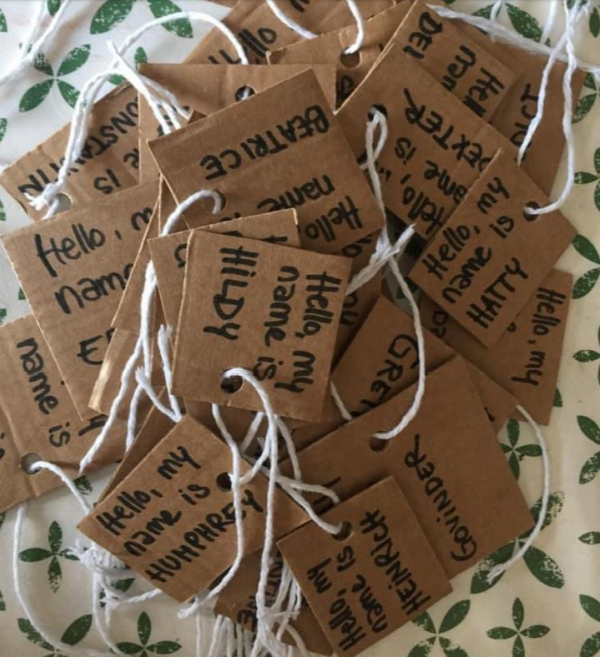 I asked Franzi what had sown the seed and inspired her amazingly generous community spirited gesture. She said:
"Pretty much every year I've grown my own sunflowers. I still had an old sowing kit left from last year and I didn't expect all of them to germinate but they did.

"A few little pots on the windowsill turned into a whole army of sunflowers, so I thought it would be a lovely gesture to hand them out in the community, especially during these trying times.

"I know that COVID-19 turned some people's lives upside down and, even though a sunflower can't change that, it can at least bring a smile to
their faces. I know I sound like a crazy plant lady but every sunflower is completely unique and that's why they deserve a special name.

"Archibald, Beatrice, Frederick and Hildy – they all come with an
individualised name tag around their stalk. Last weekend the first 24 sunflowers travelled to their new homes. I couldn't have done this without my partner who planned the delivery route and dropped his Saturday plans to be my sunflower chauffeur."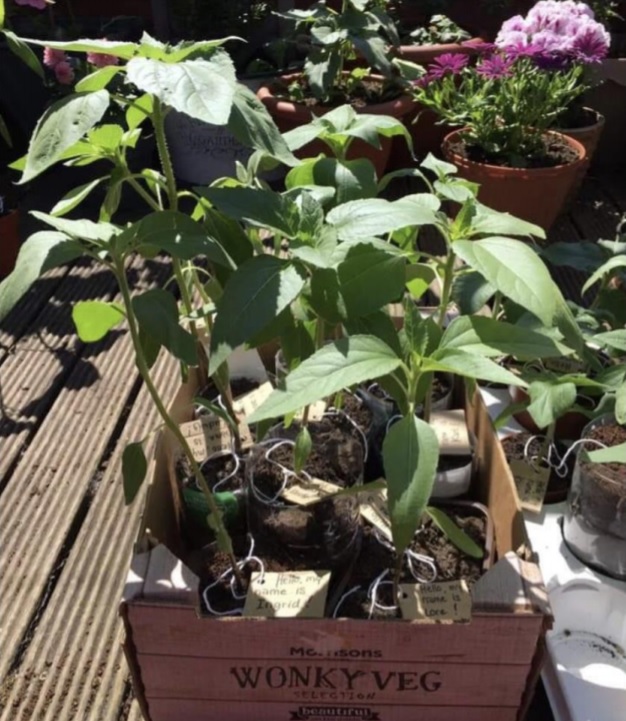 Franzi said Armley folk had taken the sunflowers to their hearts. She added;
"This really positive response from the community has encouraged me to grow more. I now have dwarf sunflowers and another variety called 'Sunburst' under way.

"They're already looking forward to cheering up more people in the community."
Armley residents are already posting updates on how their new sunflower family members are flourishing and growing.
Thank you for spreading a little happiness and comfort to our community.
Look forward to a follow up when our sunflower families have blossomed and filled Armley with sunshine and a golden glow.
"Be like a flower and turn your face to the sun" – Kahlil Gibran.