People who use Armley and Gotts Parks are being encouraged to help shape the future of the parks next week.
The Friends of Armley and Gotts Park and the Wade's Ranger are holding an event asking people what they would like to see in the park in the future.
The event is being held in Armley Park Bowls Pavilion on Saturday, 15 May and gives people the chance to find out what improvements have been carried out in the past few years – and what the ideas for the future are.
The event runs 10am-3pm and all are welcome to attend.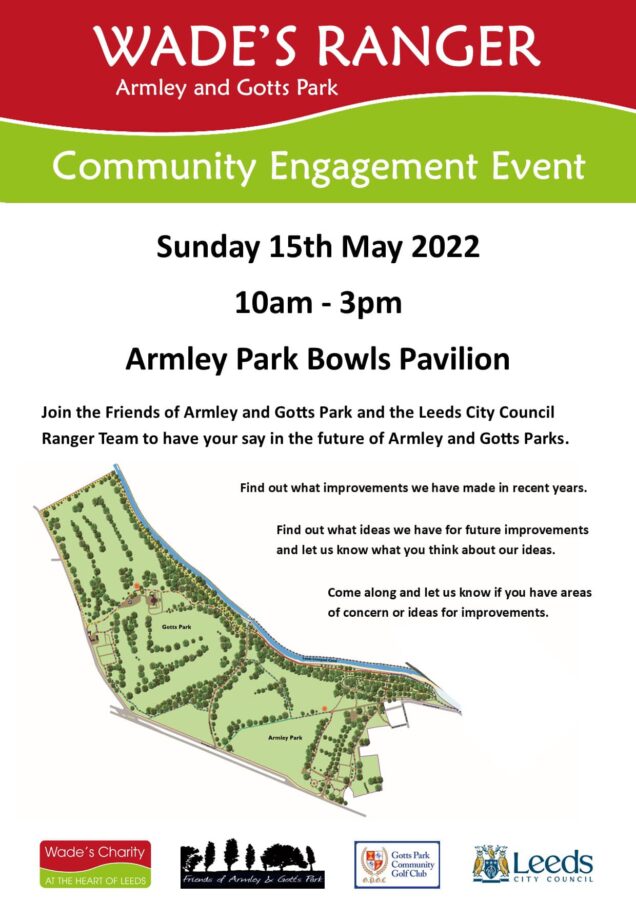 As previously reported by WLD, Leeds City Council is also consulting on improvements to five parks as part of a £20 million council bid to the government's 'levelling up' fund.
The proposed bid centres around the Leeds West parliamentary constituency and is called 'Green, Healthy and Connected'. It proposes improvements to Armley, Bramley Falls, Kirkstall Abbey Park, Stanningley and Wortley's Western Flatts parks.
The £4.8 billion Levelling Up Fund invests in infrastructure that improves everyday life across the UK, including regenerating town centres, upgrading local transport, and investing in cultural and heritage assets.
As well as investments to parks themselves, the bid features better pedestrian and cycle links between the parks.
Funding has been applied for to make big changes (no guarantee the bid will be successful)
A website with full details of all the proposals can be found here. The specific proposals for Armley Park can be found here and include new trim trail equipment, planting, a new pavilion to encourage live performance and a multi-use area containing a concrete skate park, multi-use goal ends roller-skating facility.
A consultation event was also held at last weekend's Kirkstall Abbey deli market.
The consultation runs until 27 May 2022. The responses will be collated, go to the council's decision-making executive board for approval and then be submitted to government for consideration by 6 July.
Part of the levelling up bid will also include Armley Town Street public realm, pedestrian, cycle and road infrastructure. Full details of the proposals have yet to be revealed by Leeds City Council.