The Government has agreed to review flood defences in Leeds – including a scheme originally proposed to prevent flooding in Kirkstall Road.
The £190 million scheme to protect homes and businesses along a 12-mile stretch of the River Aire, from Kirkstall through Leeds city centre and out to Woodlesford, was ditched in 2011 because the Government deemed it too expensive.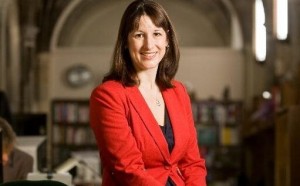 But The Secretary of State for Environment, Food and Rural Affairs Elizabeth Truss has said she will review the Government's position on the original scheme after Leeds West MP Rachel Reeves questioned her in The House of Commons yesterday evening.
Ms Reeves said:
"Will the Secretary of State indicate whether that scheme will be resurrected?

"If it had been in place, businesses on the Kirkstall Road would not have been devastated by the floods on Boxing day.

"We can never allow that tragedy to happen again — what will the Minister do?"
Ms Truss replied:
"…levels of water on the River Aire were a metre higher than they have ever been — we have seen simply unprecedented river levels.

"In light of that, the Government will be reviewing the Leeds scheme to ensure that it is sufficient to protect businesses and communities in Leeds."
The government branded the original scheme as 'hugely expensive' and a smaller £50m scheme to protect the city centre up to Thwaite Mills in Hunslet was approved three years ago.
Govt will 'review' full flood defence scheme in Leeds incl #Kirkstall after scrapping them in 2011. We must have proper #flood defences.

— Rachel Reeves (@RachelReevesMP) January 5, 2016
Liz Truss stressed in HoC that priority of @EnvAgency is "people & homes". Augurs badly for full reinstatement of #Leeds scheme? #floods

— leeds citizen (@leedscitizen) January 5, 2016
As reported by The Dispatch, Leeds City Council leader Judith Blake has also called on the Government to reinstate the original flood defence scheme and is seeking 'urgent talks' with Elizabth truss to get the scheme moving again.
In an informal readers' poll carried out by The Dispatch yesterday, 44% said the original scheme should be reinstated, 38% said they were unsure whether flood defences would have made much difference and the remainder voted against the scheme. The poll is still open.