Historic Armley Mills will remain closed for 'at least a couple of weeks' while the clean-up continues at flood-hit site.
At the peak of the flooding, water levels reached around eight feet high at Leeds Industrial Museum – THREE times higher than the previous record flooding in 1866.
The ground floor of the museum, off Canal Road, is covered in up to a foot of silt in some places and damage was also caused to the picnic area, fences and several windows and doors.
Thwaite Mills will also remain closed for the foreseeable future. It was hit from both sides as the river burst into the Aire and Calder Navigation just before the site.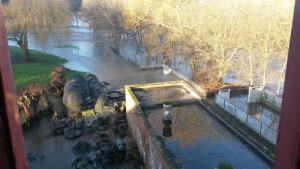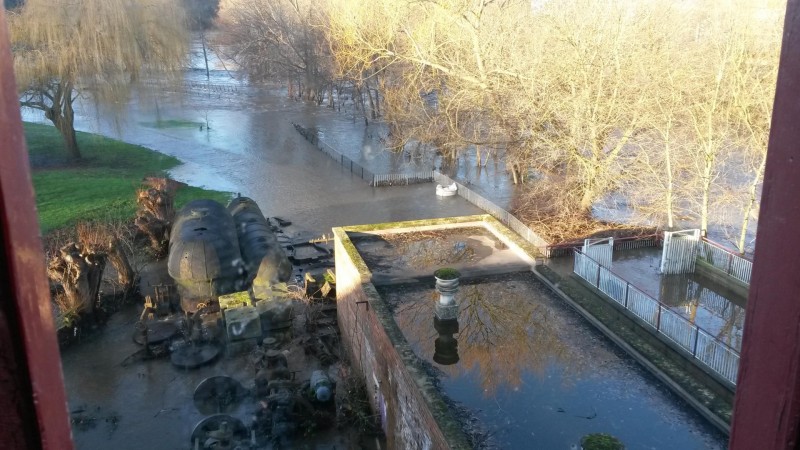 Sarah Barton, keeper at both sites, said:
"It's obviously been a very difficult time, but it's been fantastic to see everyone pulling together and working so hard to help each other out.

"We are starting to clear up with lots of help from colleagues across the council and volunteers but we'd like to say a huge thank you to everyone involved in the clean-up effort and we will certainly be unveiling a new flood plaque at Armley Mills and inviting all those who have helped to a thank you event once we are fully re-opened.

"Both sites will be closed for a couple of weeks at least but any schools or pre-booked groups will be informed if they are affected. We are working hard to re-open both sites and we hope everyone will come and pay us a visit when we're back up and running."
Updates on the re-opening of both sites can be found on the council's website or on Twitter at @LeedsMuseums and @LeedsCC_News.
The Boxing Day floods saw the River Aire break its banks in both Kirkstall, city centre and Hunslet areas, affecting thousands of homes and businesses.