The easing of national lockdown restrictions has led to a raft of new businesses opening at historic Sunny Bank Mills in Farsley.
New retail and leisure businesses opening at the historic mill complex include the Amity Brew Co, Beckett and Beckett Interiors, Farsley Fire and Smoke and Anahata Yoga.
The iconic mills, once the home of Yorkshire Television's Emmerdale and Heartbeat, are being regenerated by a high-quality modernisation programme which has created an inspirational working and living space for the 21st century.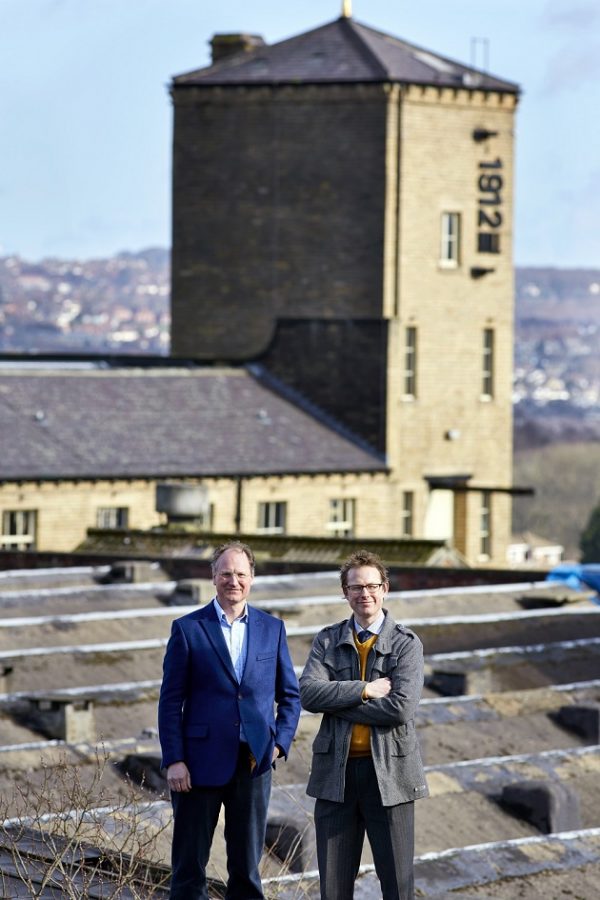 John Gaunt, joint managing director of Edwin Woodhouse and Co Ltd, the family company which owns Sunny Bank Mills, said:
"These are very exciting new lettings for us – and we are absolutely delighted at the range of businesses who are now joining us at Sunny Bank Mills. They broaden our appeal and provide wonderful new facilities for everyone who works at the mill and who lives in Farsley.

"There is now genuine optimism at Sunny Bank Mills as we emerge from lockdown. I see the spirit of the local people and businesses reflected in these new lettings. There is a determination to seize opportunities and to emerge stronger and undefeated.

"I am full of admiration for the likes of Amity Brew Co, Beckett and Beckett, Farsley Fire and Smoke and Anahata Yoga for opening business at Sunny Bank Mills in the most difficult of circumstances. If we can continue to attract people like this, there is a bright future for Sunny Bank Mills."
Russ Clarke, Co-founder of Amity Brew Co, said:
"We have finally been able to open our doors and serve pints to customers. The reviews of the location have been glowing.

"Opening properly for the first time ever has felt very surreal, our brewery and taproom has been ready since December but to sit out on the terrace with the views of Sunny Bank Mills in the background and watch our customers drink it all in has been perfect. Despite the delays, we couldn't have asked for a better opening."

Farsley Fire & Smoke is an American hot-smoked meat street food concept, using prime Yorkshire meat, run by husband-and-wife team Ashley Turner and Sarah Chandler. Ashley said:
"We are hugely indebted to the landlords of Sunny Banks Mills for supporting us, first by allowing our vans to sell food to all the businesses here and then for providing a commercial kitchen and a wonderful Smoke Shack for us. This has enabled our business to grow swiftly, despite the challenges of the pandemic.

"We live in Farsley and we feel we are tremendously lucky to have such a vibrant and friendly community here, with Sunny Bank Mills as its beating heart."
William Gaunt, joint managing director of Edwin Woodhouse and Co, added:
"Farsley Fire and Smoke is a tremendous example of a new business flourishing despite the pandemic. We were delighted to help to incubate the business when it first started and now it has boomed. We are very proud to have played a part in this success."
Anahata Yoga, which is run by Sarah McLaughlin, is also moving into the historic Old Combing building at Sunny Bank. Sarah told WLD:
"I wanted to open a studio with a real community feel and I absolutely love what Sunny Bank Mills has to offer.

"Filled with local businesses, art studios and designers, it just felt like the right place to be. In the heart of Farsley where I live, my studio's location was key and Sunny Bank Mills ticked all the boxes. The studio is a lovely big space, which is light and airy, so for me it offers the perfect setting for a yoga studio."
Sunny Bank Mills is currently home to 91 tenants, with around 400 staff.
The Gaunts have invested more than £10 million in Sunny Bank Mills during the past 11 years to regenerate the 10-acre site and to reclaim its status as the prime employer in Farsley.
Receive the latest West Leeds news to your inbox
Hep celebrate West Leeds success stories by supporting independent community led journalism…