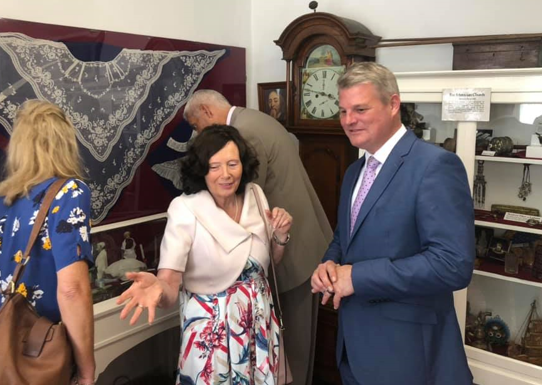 An anniversary service has helped celebrate 50 years of the Fulneck Moravian Museum in Pudsey.
The museum opened in 1969 to house a collection of Moravian memorabilia, including 18th century Moravian lace and embroidery, brassware brought back from Tibet and Eskimo carvings from Labrador.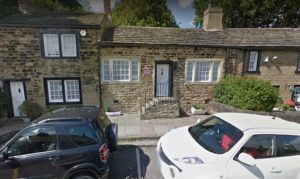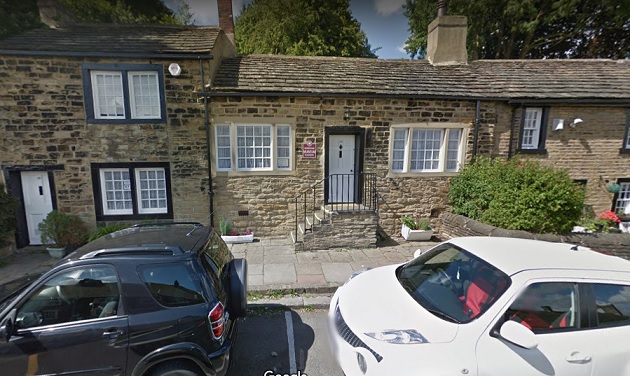 It is home to two 17th century cottages, a Victorian parlour and kitchen, weaving chamber, Moravian embroidery, folk exhibits, an 1822 hand-pulled fire engine and ethnographical exhibits.
The event was also attended by Pudsey MP Stuart Andrew, who said:
"I very much enjoyed the anniversary church service at the Fulneck Moravian Museum and it was great to see all the history and artefacts including their 19th century fir engine.
"I would encourage all my constituents to visit during the summer as the museum is open every Wednesday and Saturday afternoon during the summer months and it is a very interesting visit."
In 2019, the museum will be open on Saturdays and Wednesdays from 2pm until 4pm, until 18th September.
Admission is free but donations are gratefully received.
The museum is run by volunteers and relies on donations from visitors and 'Friends of the Museum', charges for tours of the settlement and sales in the Museum Shop.
Fulneck is a site of historic interest dating back to 1743.
____________
Local news is in crisis. Can you help?
These are challenging times for local news providers – and producing your daily dose of West Leeds Dispatch comes at a cost!
We're a small, community-led news organisation which needs your support to keep delivering quality journalism. We want to continue to maintain our openness and protect our precious independence – and above all to connect people with what's happening in their part of West Leeds. Every reader contribution, big or small, helps us to do that.
For as little as £4 a month (£1 a week) you can support us – and it only takes a minute.
Or set up a standing order with your bank: Contact us on Paywestleedsdispatch@gmail.com if you'd like to do this.
Your support will make a difference. Thank you.