Swift action is needed to move on an unauthorised Traveller encampment off Woodhall Playing Fields in Pudsey, it's been claimed this weekend.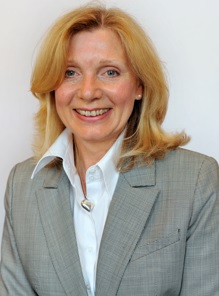 Councillors Amanda and Andrew Carter (Cons, Calverley & Farsley) have visited the site of Woodhall Lane and found that entry had been forced through a gate on Friday afternoon.
The councillors are calling on the council to move the camp along as swiftly as possible and have contacted both the police and gypsy and traveller team at Leeds City Council to make them aware of the situation.
Cllr Peter Carlill (Lab, Calverley & Farsley) has also spoken of his disappointment and has contacted the relevant authorities.
Both Cllr Carters said in a joint statement:
"This is very disappointing, Woodhall Playing Fields are regularly used by local sports teams and it is to be hoped that their matches are not disrupted by this encampment.

"We have visited the site and quickly notified both the council and the police. We have urged the Police to consider using their section 61 powers to move the encampment on due to the potential disruption it could cause to the sports teams.

"When we have more information we will seek to keep the community informed."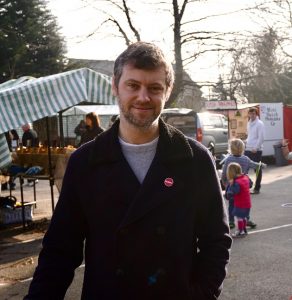 Cllr Carlill added:
"Leeds has been commended for its pragmatic work with gypsy and traveller communities with a policy of negotiating suitable stopping sites to ensure disruption to local communities is minimised, providing waste collection and other services in exchange for agreements to be considerate to the environment and neighbours.
"It's therefore disappointing when encampments are set up without taking up the benefit of this policy, forcing entry to inappropriate locations such as sports grounds which will cause unnecessary disruption to communities.
"As soon as this was reported I ensured the relevant departments were aware and will continue to monitor the situation to ensure disruption is minimised and the group are moved to a more appropriate location as soon as possible."
____________
Local news is in crisis. Can you help?
These are challenging times for local news providers – and producing your daily dose of West Leeds Dispatch comes at a cost!
We're a small, community-led news organisation which needs your support to keep delivering quality journalism. We want to continue to maintain our openness and protect our precious independence – and above all to connect people with what's happening in their part of West Leeds. Every reader contribution, big or small, helps us to do that.
For as little as £4 a month (£1 a week) you can support us – and it only takes a minute.
Or set up a standing order with your bank: Contact us on Paywestleedsdispatch@gmail.com if you'd like to do this.
Your support will make a difference. Thank you.