Three new tenants have been announced at the booming Sunny Bank Mills complex in Farsley.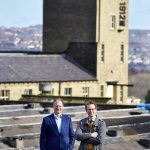 The deals, featuring tenants from the textile, HR and safety consultancy sectors, underline the renaissance of the historic Town Street mill, where YTV's Emmerdale and Heartbeat were filmed.
During the past seven years the mill has been transformed into a modern office complex for the 21st century and is now home to more than 70 companies, employing 355 staff.
One of the new tenants is Ansar Rahman, a bespoke tailor, who is opening his new studio Atelier Rahman at 3 Spinning Mill, the atmospheric four-storey Victorian mill building at the front of the site. Mr Rahman said:
"It is a dream come true to open my tailor's studio in a textile mill steeped in history and heritage like Sunny Bank Mills. The symmetry is perfect.
Atelier Rahman, which is currently being fitted out, and will open in the autumn.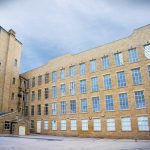 Meanwhile Breathing Space HR is relocating from Stanningley to 13 Festoon Rooms at Sunny Bank Mills.
Suzie Bogle, managing director, said:
"We are expanding fast, taking on larger businesses who see the value in outsourcing HR. Business is good in Yorkshire and Sunny Bank Mills is well placed to get to all our clients as well as space for them to come and visit us. I have looked at Sunny Bank Mills as a potential location for years. I love the style and the ambience."
And process safety consultants DEKRA have moved into the iconic 1912 Mill, where Emmerdale and Heartbeat were filmed.
The company relocated to larger purpose-built premises in Southampton in 2015 and is now moving to new premises in Leeds to allow more of its team in the north of England to have a base.
William Gaunt, joint managing director of Edwin Woodhouse, the owners of Sunny Bank Mills, said:
"These three deals underline the versatility and flexibility of space at Sunny Bank Mills, which is attracting an exciting breadth of occupiers. They also illustrate the strength of the post-Brexit Yorkshire economy, with all three companies having the confidence to invest in new premises and in their future."