Sitting Green Party councillor Ann Blackburn has lost her Farnley & Wortley Ward seat to Labour at this year's Leeds City Council elections.
Ann was first elected to Leeds City Council in 2002 and had represented the Farnley & Wortley ward since that time.
Ann Blackburn received 1,819 votes, 748 behind Labour candidate Mark Sewards, who received 2,567 votes.
It's the first time Labour have won in Farnley and a Wortley outside of a general election year or all-out election in 25 years.
Councillor Sewards said:
"It is the honour of my life to be elected to represent Farnley and Wortley as your Labour councillor.

"I know that trust is earned and not just given, and I will work tirelessly to repay the trust of all those that voted for me and win the trust of those that didn't.

"We have an enormous amount we can accomplish together and I will get started immediately. I do want to thank my incredible team who helped me run the best campaign I've been involved in.

"Finally, I want to wish Ann Blackburn well. Whatever our differences politically, she has served as a councillor for our home for 20 years and should be commended."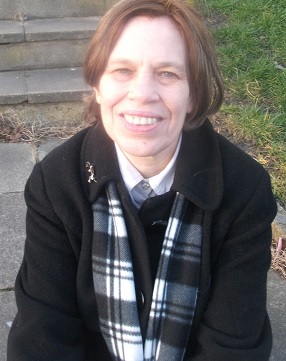 The count was held today in the First Direct Arena in Leeds following voting on Thursday.
Here are the results:
ALLISON Peter Edward (Conservative) 959.
BLACKBURN Ann Green Party 1,819.
SEWARDS Mark James (Labour) 2,567.
Turnout was 29.5%.
Mr Seward, who last time stood for election in Pudsey Ward, is a school teacher and the husband of Armley Labour councillor Alice Smart.