The light was fading as we passed the former Beulah public house on Tong Road.
There was a thick freezing fog which had failed to lift all day and a hard frost coated trees and paths like an icing of snow where the weak sun had failed to thaw.
It was a typical crisp late December day.
You've probably driven past it dozens of times without giving it much thought, but on the right hand side as you drive (or walk) towards Leeds' boundary with Bradford there lies a cemetery.
At its entrance is a small house, almost picture postcard. At night a three-lanterned light illuminates outside its front door.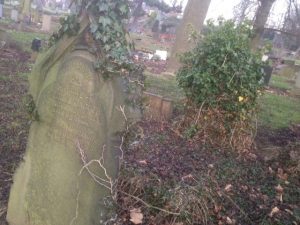 Poultry can be seen in runs next to the house. Its surroundings have a very cottage garden feel to them, untouched by the modern world which roars past in cars.
The cemetery on Tong Road in Farnley opened in 1860. It's home to hundreds of graves – including Commonwealth War Graves.
There's something about this cemetery that makes it seem frozen in time, not just frost.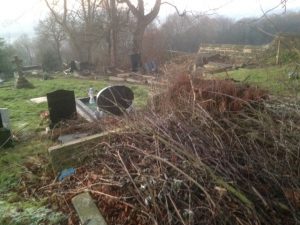 The paths are as crooked and uneven as many of the graves. Some have been well maintained and have Christmas decorations placed on them by loved ones. Many others haven't been touched in years.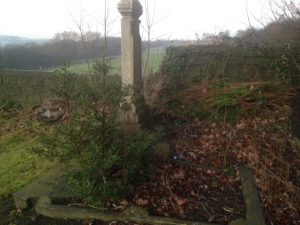 Some are broken into pieces, or have bushes growing through them. Others are toppled.
Some have large piles of twigs piled upon them, as if an autumn clean-up has still to be completed.
The cemetery is council owned, yet noticably more rustic than others in the area.
On top of the incredible quiet you feel in the cemetery, there's the incredible views from the Farnley side of the valley over towards Troydale and Post Hill woods below and Pudsey at the other side.
The fading sunlight pokes through the surrounding trees and woodland. Two white horses graze in the surrounding farmer's fields.
It's a charming place, untouched and untainted. As with all cemeteries, it's full of local history dating back to the 19th century. It chronicles people's lives. And their deaths.
Rural and peaceful cottage garden charm or decay? You'll have to decide yourself.