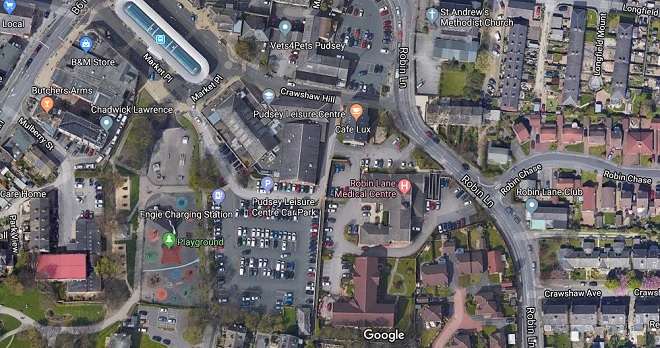 Pudsey town centre will be getting extra short-stay parking spaces to help tackle car parking issues, writes Keely Bannister.
Leeds City Council-run Pudsey Leisure Centre car park will have 14 of its unrestricted parking spaces converted into short-stay.
This means that between 8am and 6pm from Monday to Friday, vehicles will only be permitted to park in the designated spaces for two hours and will not be allowed to return for a further two hours.
A council report states that there are already a number of short-stay parking spaces available within the three council-run car parks in the Town centre.
This includes 13 in Lidgett Hill, all of the spaces in Robin Lane car park and 27 currently in Pudsey Leisure Centre car park, out of a total of 264 available spaces – but there are still pressures on parking especially around the leisure centre, which requires short stay spaces to support it.
Due to indiscriminate parking causing problems for traders, land next to Pudsey Market will also be designated as an off-street car park between 8am to 6pm, Monday to Friday, via a permit holder system.
Only vehicles connected with the market will be allowed to park in this area.
In July 2019, Pudsey councillors Mark Harrison, Trish Smith and Simon Seary invested £1,786.58 of their wellbeing funding budget to install four large planters across the front of Pudsey Market to stop people illegally parking there and using it as a cut through to avoid traffic lights at peak times.
You can read all the documents associated with this decision by visiting the council's website.