Developers have this week broken ground on a major housing development between Kirkstall Road and the River Aire in West Leeds.
Latimer, the development arm of Clarion Housing Group, was given the green light in April to transform the vacant 13-acre former Yorkshire Chemicals site on Kirkstall Road and deliver up to 1,437 homes.
Richard Cook, group development director at Latimer said: "It has been fantastic to finally mark the start of work at what is set to be a game-changing regeneration of the Kirkstall Road corridor and the land alongside the River Aire.
"The area has seen little in the way of regeneration in the last 20 years and this scheme will give a new lease of life to Kirkstall Road and Leeds as a whole."
Clarion Housing Group is the UK's largest housing association. The not-for-profit developer bought the site in 2020 and will provide a total of 503 affordable homes – representing over a third of all the new homes built and far exceeding the minimum requirements set in the city. These homes will be a mix of social rent and shared ownership for local people, with the others being sold privately.
The wider £350 million Kirkstall Road scheme will provide one, two and three-bedroom apartments set across 11 blocks ranging from eight to 17 storeys in height.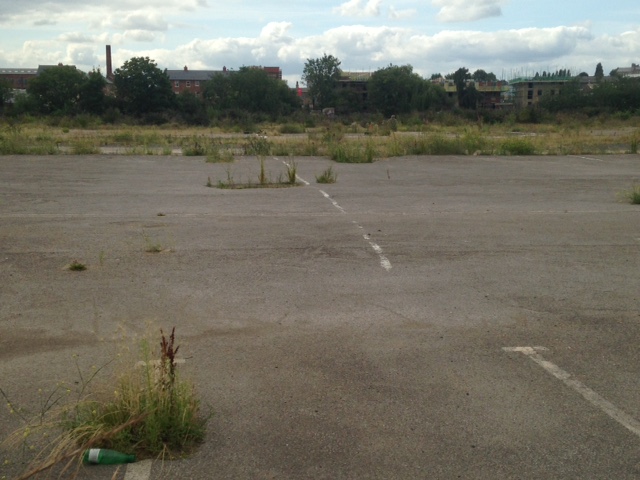 There will also be 13 three-bedroom townhouses with private gardens and a dedicated new student accommodation block featuring 355 rooms for students.
The development will be built in two phases, with councillors approving in principle a detailed application for the first 623 homes, subject to a raft of conditions. The rest of the development has been approved in outline form, meaning a full planning application will need to be approved at a further date.
The overall development will provide more than 4,000 square metres of commercial space.
The site will also include a new square, a riverside park and reinstatement of an existing bridge over the river.
The development also include a social project to tackle local homelessness in and around the city. In partnership with charity St George's Crypt and the council, Latimer will provide nine secure temporary accommodation units on the site for rough sleepers for around three years while the development is built.
Work on the new development is expected to create around 270 site jobs during each year of the build programme, as well additional opportunities for young people. Over 100 apprenticeships and work placements are likely to be available throughout construction.
Representatives from the developers, Leeds City Council and West Yorkshire Combined Authority were on hand to mark the start of enabling works at the site this week.
The main works will commence next summer, with the first homes projected to go on sale in 2024 and first residents moving in during 2025.
Sponsored content