Detailed plans for two eight-storey office blocks and a multi-storey car park have been submitted for the £400 million Kirkstall Forge site.
The second phase of commercial development, currently occupied by a temporary car park, will be to the west of the existing Number One office block.
It will provide the remaining 200,000 sqft of Grade "A" office space for the site as well as a multi-storey car park. It also includes leisure/retail space on the ground floor.
The Stitch public square area will run between the new buildings and the Number One block.
A design and access statement submitted to Leeds City Council by developers CEG said:
"The design proposals for this site have been developed in full consultation with Leeds City Council Planning Department.

"During the detailed design process, several pre-application discussions have been held with Leeds City Council where the scheme design has been discussed in detail and the submission of a Reserved Matters Application as currently proposed has been welcomed. "
The plans follow a community consultation event last July.
The dedicated car park will be positioned between the two new office buildings. Electric car charging, a cycle spa, shower rooms and locker facilities will be provided within the building.
Masonry will reflect the commercial as well as the new residential elements on the site, helping to blend the mix of uses being delivered across the 57-acre development.
Number One Kirkstall Forge has already attracted Zenith, Mercedes-Benz Vans UK Ltd, Bupa, Smart Buildings Ltd, CEG, Trufe and Butlers restaurant and bar.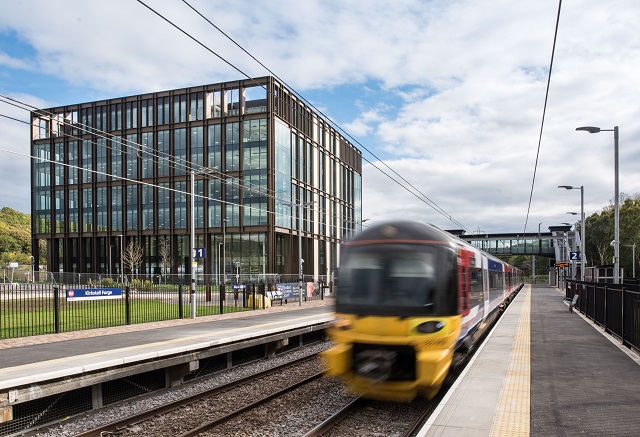 Plans for a nearby residential and commercial development with a public square, which would face onto the proposed development, were approved in May 2019.
Ultimately, the Kirkstall Forge scheme is set to become home to 1,050 new homes, 300,000 sq ft of offices and 100,000 sq ft of retail, leisure and community space. Outline permission for the development as a whole was granted several years ago.
The detailed plans – and further information – can be found here.
Site history
Cistercian Monks constructed Kirkstall Abbey in 1152 on the wooded bank of the River Aire.
The Monks went on to build Kirkstall Forge around 1200 AD, with the ironworks from the Forge amongst their earliest activities along with farming.
After the dissolution of the monasteries, Kirkstall Abbey and its land were given to supporters of Henry VIII before eventually coming under the ownership of the Cardigan Estate, whom leased the Forge to various tenants, including the Butler family in 1779, who went onto manage the Forge for six generations.
The site was the longest continually used industrial site in the UK and manufactured motor vehicle axles and steel bars until the site closed in 2003.
The Midland Railway line passed the site and the Kirkstall Forge Railway Station opened in 1860 and closed in 1905. The new station, which opened in 2016 is situated close to the original station site.