Leeds City Council's leader has called on the district to come together to combat the "insidious" virus after the city was officially ranked on the government's new three-tier Covid-19 lockdown system, writes Richard Beecham.
Leeds was named in the 'high alert' middle tier of the government's new system in response to a rise in the number of cases of the virus in households and communities across the city.
Households will not be able to mix indoors including in homes, leisure or hospitality venues. Households will be able to mix outside, including in parks, and private gardens provided they do not gather in groups of more than six.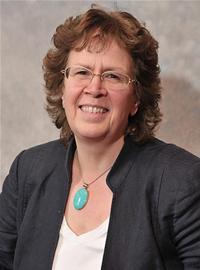 The latest data shows the city's current seven-day infection rate now stands at 415.5 cases per 100,000 people, with a seven-day positivity rate of 14 per cent.
This rise in transmission rates has seen Leeds being classed as having a 'high' alert, meaning that from Wednesday, October 14.
Although households are not allowed to mix, people can still come inside your home for specific purposes. These include where everyone lives together or is in the same support bubble, as well as other legal work, charity or emergency purposes. Friends and family can also still provide informal childcare for children under 14.
Council leader Coun Judith Blake said:
"We have been working very closely with our partners, local businesses and residents and listening to their comments and concerns about the many different ways the pandemic and the restrictions it has brought have been affecting them.

"What has really shone through in those many conversations is that, despite the immense personal challenges each of us has faced, there remains a remarkably resilient shared will and desire to keep Leeds safe while doing everything we can to protect the city, our communities and our economy.

"None of us wants to see restrictions on life in Leeds, but we are deeply concerned that if cases continue to rise as they have been, this could not only mean further restrictions for the city, but it would also risk putting our local health services under increased and unsustainable pressure.

"Having a clearer system in place to manage local restrictions and contain the spread of this insidious virus can help us all work together more confidently, consistently and effectively in the weeks and months ahead.

"It's now down to everyone to work and engage within this new system and each play our part in protecting ourselves, the city and the incredible health professionals who have done so much to keep us safe.

"We will also remain in constant dialogue with the government to ensure we keep people updated and informed over this key period for the city."
Victoria Eaton, Leeds City Council's director of public health, said:
"It's been gravely concerning for us all to see cases of Covid-19 rising in our communities and we know this year has been filled with a great deal of uncertainty and anxiety for us all.

"It is imperative that if we are to turn the tide, everyone takes their share of responsibility by following the updated restrictions.

"By doing this, we can control the spread of the virus, minimise the risk to each other and prevent the NHS from being put under increased strain over these next few crucial months."
Downing Street said it had been working with local leaders to decide where should be covered by each alert level, and the measures needed in those places.
For details on all current coronavirus guidelines and advice visit the government website or Leeds City Council coronavirus information pages.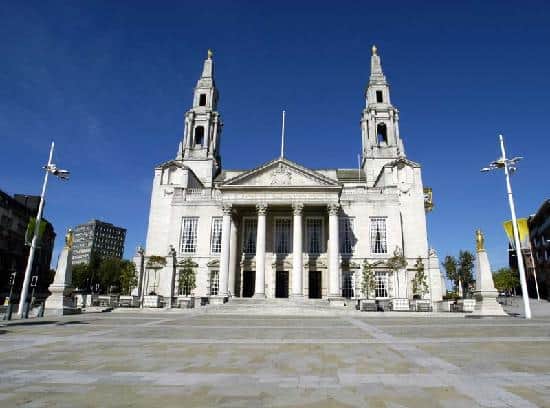 Council faces £39 million cuts
Leeds City Council will have to make nearly £40m in "one-off" cuts next year, which could include selling off some of its own buildings, a meeting has heard.
The claims were made by one of the council's most senior civil servants scrutiny board meeting this week, in which he added £80m of 'recurrent savings' would also have to be made in order to plug an expected budget gap for next year.
It follows news that Leeds City Council believes it will face a £119m funding black hole – partly due to the effects of Covid-19 on its services.
Senior officers added that this could also mean job losses, but added around 1,000 council employees had expressed an interest in a "voluntary early leavers policy".
The meeting was told by council's chief financial officer Victoria Bradshaw that the council was expecting extra money, known as a "provisional settlement" from Government later this year, although it was unclear what this would be.
She added:
"Within the £119m, there is an inherent budget gap of £60m. But on top of that, due to Covid, we incurred an extra £60m, due to loss of income through our council tax, fees, rates and charges; but also through expenditure.

"This is an unprecedented level we are looking at for 2021/22. We worked in the summer to start to identify savings."
The council's director of resources and housing Neil Evans said the council would have to look at selling some of its sites, known as "asset disposal" in order to make ends meet.
He said:
"We are very early in bringing forward savings – I don't think we have ever been quite as early as this. There will be more to come in the meetings in October, November and December.

"We are of the view that we need to find about £80m of recurrent savings for 2021/22, then we will be looking at using one-offs to bridge between £80m and £119m. It includes things like asset disposal."

"It will be a challenge. It will also mean a reduction in the number of staff we employ. We have a voluntary early leavers policy which has had around about 1,000 people who would wish to go. We are trying to match that up against where the reductions need to take place."
The council said last month it has so far identified £32m of savings for next year, which could lead to a loss of around 478 jobs. However, this week's meeting claimed many of these could be voluntary or the removal of available vacancies.