Kirkstall's councillors are canvassing initial public opinion on whether Vesper Lane should be blocked to traffic and be pedestrianised.
A letter has been sent to nearby householders has asked for views on the road being closed to traffic and becoming a pedestrianised part of the Abbey Park. The letter, from Cllr Fiona Venner (Lab) on behalf of all three Kirkstall councillors, says:
"The proposal is to support active travel, cycling, walking and a child-friendly environment. cars would still be able to access the Abbey car park from Vesper lane, but it would be closed to cars from this point, enabling people to safely walk, scoot and cycle on the road as part of the amenity space of the park.

"This would enable safer access for children, in particular, to the sports fields and playground."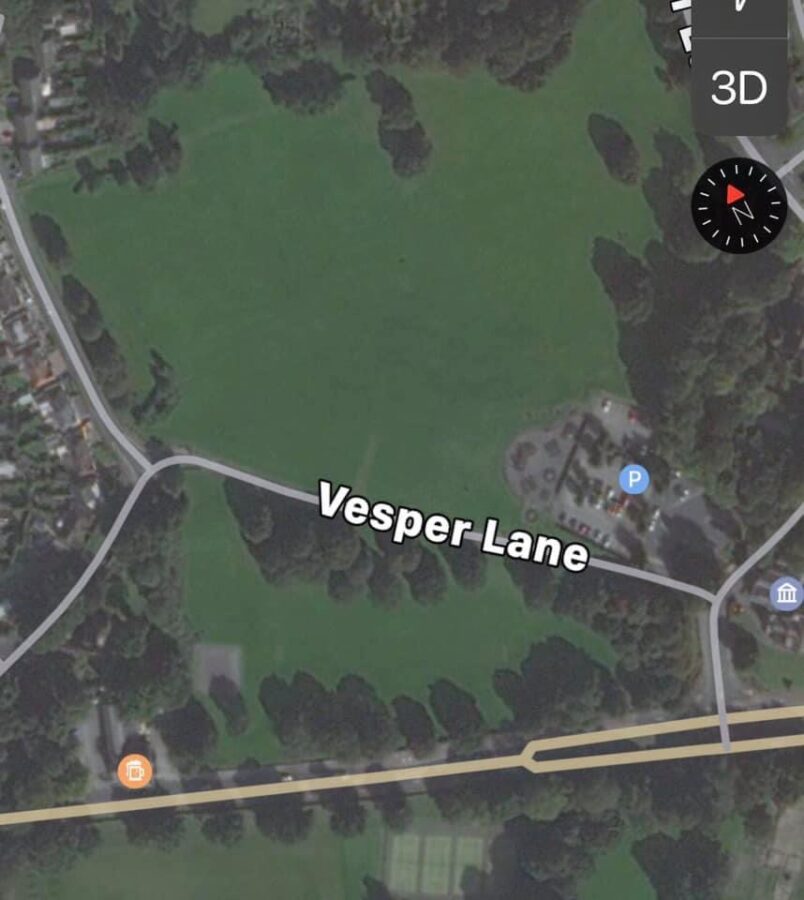 Cllr Venner said that at this early stage she was canvassing local opinion on the idea and that, if there was support from residents, a formal consultation would then be launched by the council's highways department.
Her letter states collapsible bollards would be used to close the road. These would be lowered when events were held at the Abbey to allow parking to take place and help alleviate concerns about displaced parking on nearby residential streets.
Cllr Venner added:
"As stated above, this letter is only the initial stage of public consultation to see if there is enough public support to move to a more formal consultation. I will write back to you with a summary of the responses I get to this letter."
The Friends of Kirkstall Abbey Park group supports the move. Posting on Facebook, the group says:
"It will create a quieter and safer environment for all. It will also create a dry path when the field waterlogs in winter and be especially beneficial for families with young children and those walking dogs."
Cllr Venner can be contacted via e-mail on fiona.venner@leeds.gov.uk.
Meanwhile, the Friends of Kirkstall Abbey Park group has permission for some initial tree planting and the creation of a small community orchard. If you would like to be involved in planning and planting, e-mail to friendsofkap@gmail and put "orchard" in the subject field.