Temporary flood defences have been erected by kind-hearted volunteers after Pudsey Beck flooded Troydale Lane and was threatening nearby houses.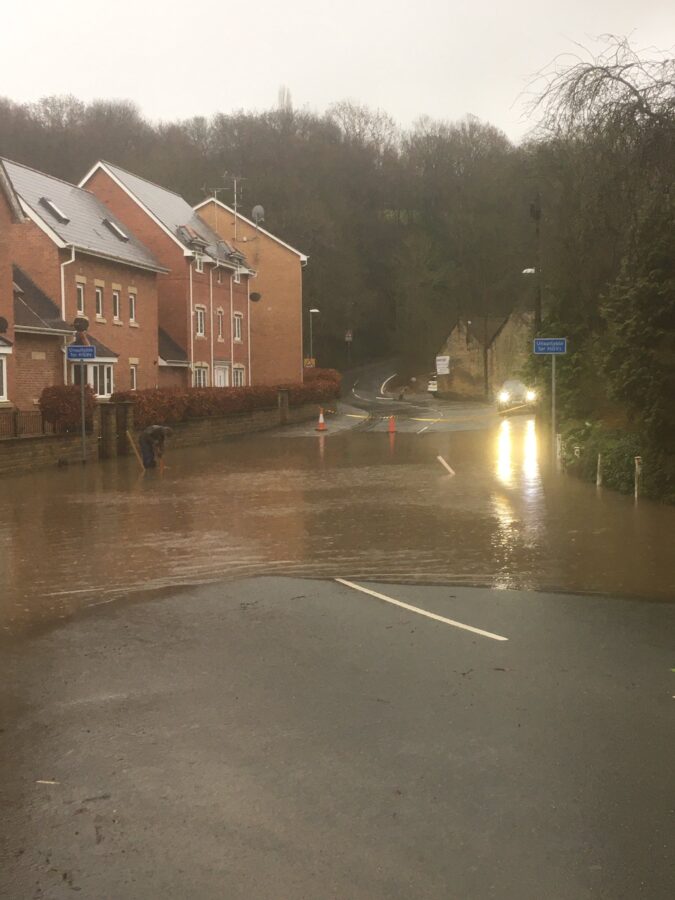 Officers from West Yorkshire Fire Service attended and pumped all the flood water back into the Beck.
A small group of volunteers then created a temporary embankment to stop the beck flooding, which caused the drains to block.
The volunteers secured some sand bags from Pudsey-based Farmac Building Supplies. The company kindly lent their van and opened up their business to supply the sand.
The road has now re-opened.
Pudsey resident Damon Sugden was one of the people helping out and said it was a real community effort. He said:
"Local councillors were alerted to the flooding by panicked messages from residents. Cllr Trish Smith co-ordinated the Fire Brigade and Environment Agency response, and tried to obtain sand bags from Council, but couldn't get anyone to answer the phone. Cllr Simon Seary approached Farmac Building Supplies, who generously supplied two pallets of bagged sand straight away.

"I offered to help out as Troydale are a great community and hate to see their houses flooded. Simon Hall also helped with getting the sand in place.

"we Found the problem was a blocked culvert, and that storm water spilling out of the beck had quickly overwhelmed the drains by the bridge.

"Residents cleared the blocked culvert and helped to sand bag the bank along side the beck. Hopefully the extra weight and height of the wall we built will divert the water off the beckside footpath and stop it from re flooding the dip in the road past the bridge and keep the water out of the houses.

"Thank you to the folk in Troydale who helped despite the mud and freezing water they had to wade through."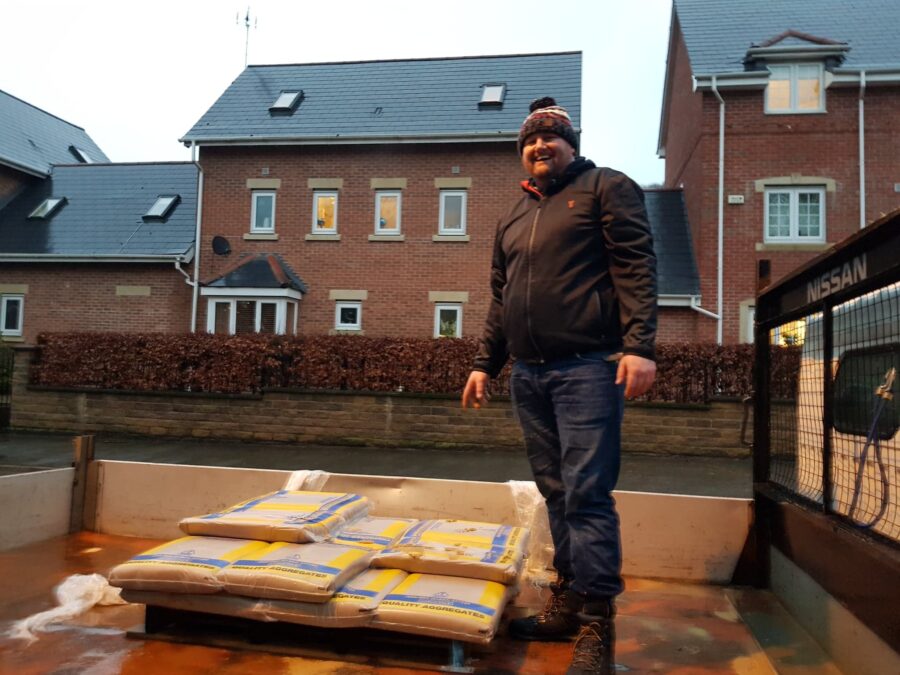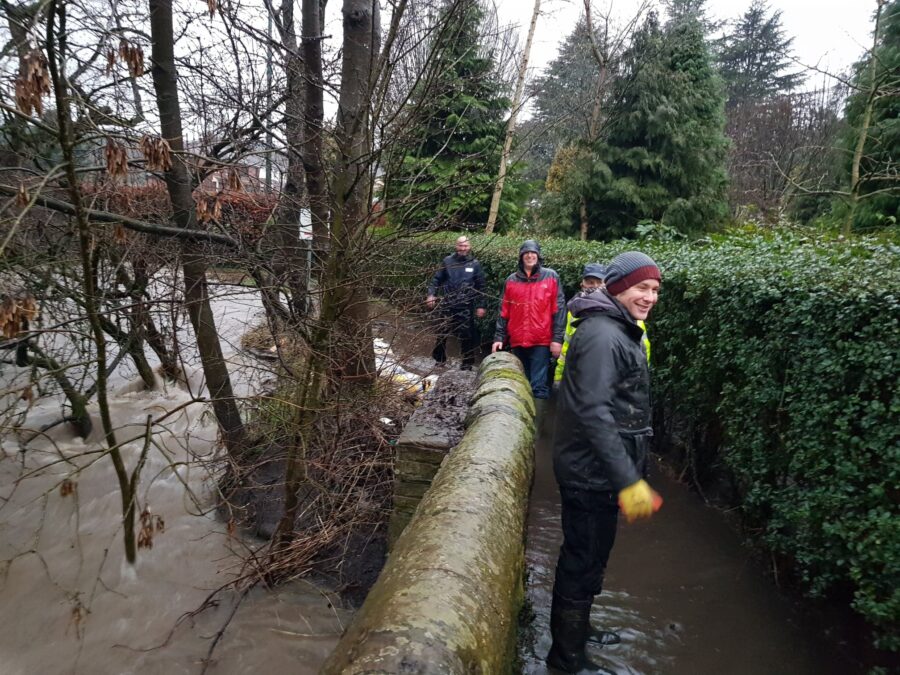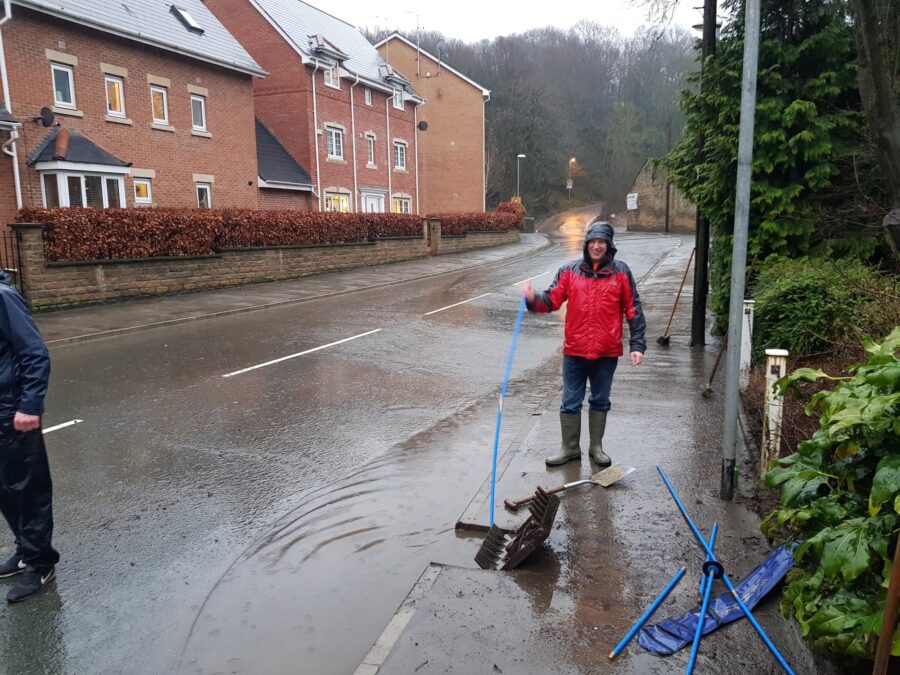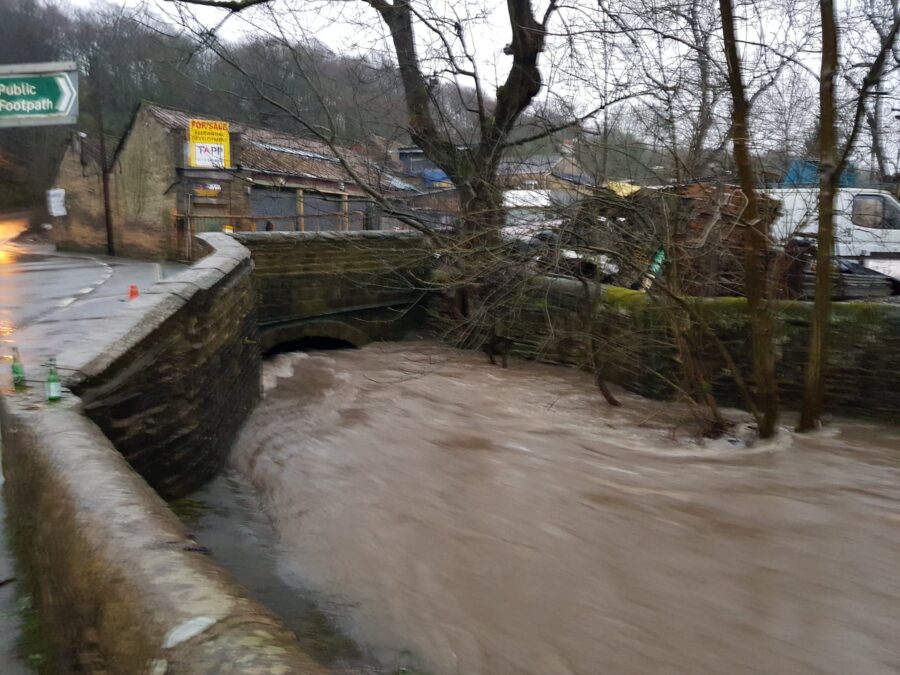 Flood warnings are currently in place at five places along Pudsey/Tyersal Beck. Flood alerts are in place for the River Aire along the Kirkstall corridor. Full story here.
Wortley Ring Road was also flooded after the Beck burst its banks at Wortley this afternoon.