Community-led Bramley Baths will become one of the first swimming pools in Leeds re-open – four months after closing its doors due to the coronavirus pandemic.
The swimming pool is set to re-open with a reduced timetable on Monday, 3 August.
People who supported the Baths through lockdown by joining the Friends of Bramley Baths have also been invited for a free swim and an opportunity to see all the safety measures put in place to keep everyone safe while using the pool.
The re-opening comes after representative body Swim England revealed that less that 20 per cent of publicly owned facilities welcomed back bathers on Saturday, when Government restrictions allowed pools to re-open. And research has revealed that 30 per cent of public pools could remain closed until 2021.
During lockdown the community has rallied by joining the Friends scheme, buying T-shirts, supporting staff fundraisers, continuing to pay memberships and donating unused swimming lessons.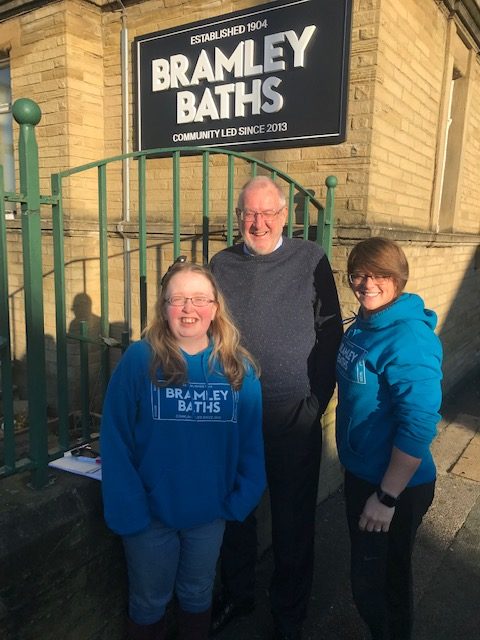 Bramley Baths chair John Battle thanked the volunteer board for stepping up and redoubling their efforts during a period of uncertainty. He said:
"As the leader of the first campaign to save the Baths, I have seen it go from strength to strength. We had established a really successful, friendly, popular Baths, and then the pandemic happened.
"So I am doubly pleased that due to the commitment of everyone at the Baths and the loyalty shown by our Friends and members, we have pulled through and saved the Baths a second time."
Councillor Caroline Gruen, Vice Chair, said
"We are absolutely delighted to have reached the point at which we can offer this beautiful, historic facility to the public once again. It has been a long hard struggle financially, and the Board has worked hard to keep us financially afloat."
David Wilford, thew Bathgs' recently-appointed Chief Executive, added:
"It's been an interesting first month in the job for me! Although I wasn't quite sure what to expect, I found I was working with people who had tremendous enthusiasm for the Baths and in my first few weeks we have been able to put in place important steps to keeping the public safe and we are now able to open ahead of our original target date."
Safety measures put in place include a booking system, reduced pool capacity, social distancing markings, a one-way system, fully trained staff and a comprehensive cleaning regime.
Mr Wilford also thanked the organisations who supported the Baths with lifeline grants, including Power to Change, Sport England, Leeds City Council and Bramley & Stanningley councillors.
Full details of the timetable and how to book on the lane swims at the Edwardian Baths can be found here.
Earlier this month, Leeds West MP Rachel Reeves called on Culture Secretary Oliver Dowden and to clarify when swimming pools like Bramley Baths would be allowed to re-open.