Leeds West MP Rachel Reeves has written to Culture Secretary Oliver Dowden and called on him to clarify when swimming pools like Bramley Baths will be allowed to re-open.
Her intervention followed talks yesterday with community-led Bramley Baths about the impact of the coronavirus pandemic which triggered the order to close the Edwardian bathhouse along with pools across the country.
In her letter to the Culture Secretary, Ms Reeves highlighted the feeling among the team at Bramley Baths and swimmers that it was "strange and inconsistent" that an easing of lockdown rules permitted the reopening of pubs, but not pools and gyms.
As a Friend of Bramley Baths, she urged the Culture Secretary to clarify the Government's plans regarding the re-opening of swimming pools and called on the Minister to safeguard the future of the pool and the team working at Bramley Baths.
The Baths first opened in 1904 to give local people access to washing facilities. A community enterprise since 2013, it is run by a professional team with the support of a community led board of volunteers and fund-raising.
In her letter to the Culture Secretary, Ms Reeves wrote:
"The team at the Baths have worked exceptionally hard during the lockdown to ensure the Baths remains in business, and are now getting the building ready to re-open.

"They have put in place detailed measures to adhere to Swim England's extensive guidance, and are confident they can manage the baths in a safe and secure way."
She said the team at the Baths were concerned about the lack of Government guidance as they were keen to welcome customers back "as soon as it is safe to do so", adding that the team made a significant contribution to the local community.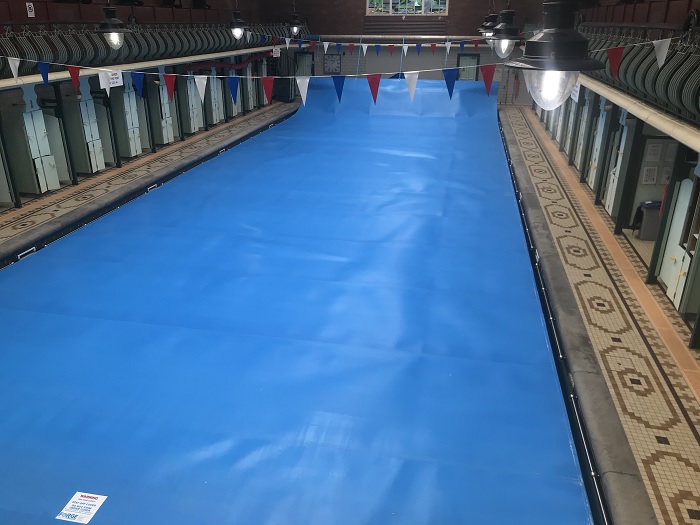 Her letter concluded:
"Charitable and community organisations like Bramley Baths offer an invaluable service to their community which would not be easily replaced. On their behalf, I would urge the government to take whatever steps necessary to ensure that they can remain sustainable and, when it is safe, begin trading again safely.

"Coronavirus, and the necessary measures to contain its spread, have already imposed a huge cost on families and on communities up and down the country. I hope that the government will do all it can to minimise lasting damage to the social infrastructure upon which all our communities rely."
The letter can be read in full here:
Bramley Baths CEO David Wilford backed Ms Reeves calls for clarity and said:
"We are working very hard behind the scenes to ensure safety measures are in place for our customers and staff.

"We would urge the Government to provide us with a date so we can plan when we can start trading safely again. We also await the Government issuing safety guidance on re-opening.

"I would like to thank everyone in the community who has supported us by becoming a Friend of Bramley Baths, or who have bought T-shirts, donated to staff sponsored walks or kept paying their memberships. They have helped keep us afloat financially during these difficult times."
Mr Wilford also urged ministers to back calls from industry body Community Leisure UK for urgent financial support from the Government for the community leisure sector.
People are urged to support the Friends of Bramley Baths scheme, which sees supporters pay £4.65 a month in return for voting rights at the Baths' AGM and a whole host of other benefits. You can become a Friend here.
As well as the Friends scheme, the Baths has been busy fundraising since it closed in March, with staff completing a sponsored 750k walk among the highlights.
Council-run pools in West Leeds include leisure centres at Armley, Kirkstall and Pudsey.