At about 3.30 tomorrow afternoon Yorkshire in Bloom competition judges will see first-hand how Kirkstall in Bloom's efforts have given the community some added flower power, writes John Baron.
Love this mural in #Kirkstall – well done @KirkstallBloom @SeagullsPaint pic.twitter.com/kix68rgATK

— West Leeds Dispatch (@WLDispatch) 9 July 2016
At the heart of the judges' first visit to Kirkstall will be the garden opposite the Leisure Centre (known as the Drink and be Grateful Fountain). The garden, which is tended by volunteers from Kirkstall in Bloom (KiB), has recently undergone a bit of a transformation.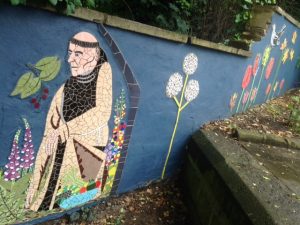 The guys at social enterprise Seagulls Paint, down Kirkstall Road, have teamed up with KiB to produce a beautiful mural reflecting how great Kirkstall is. It's emblazened with the words 'be grateful'.
The mural is much more than a beautiful artefact for a community garden. It's a symbol if Kirkstall's strength and incredible community spirit.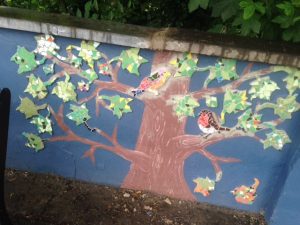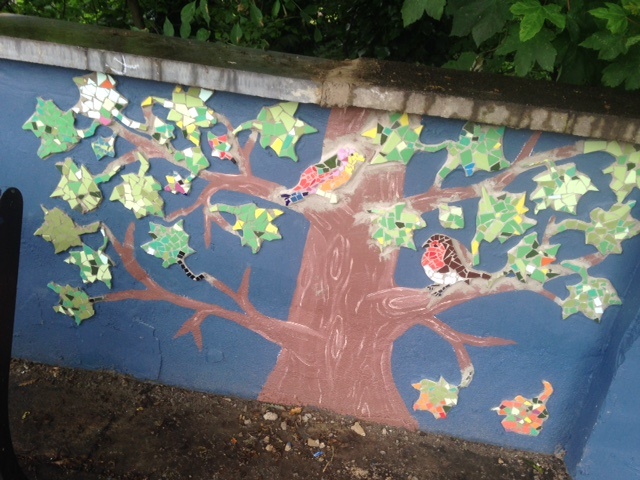 If the past seven months or so have taught us anything, it's that you can't keep Kirkstall down for long.
When the Boxing Day floods left parts of Kirkstall Road under several feet of water, the community rallied within hours. Hundreds of volunteers took part in the clean up, spending hours cleaning out local businesses and some houses. It was a show of community, strength and defiance.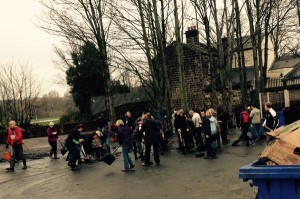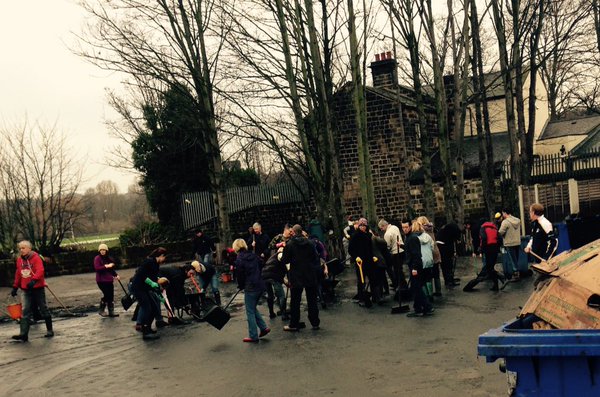 Seagulls saw their own premises flooded out in that terrible post-Christmas period. The mural is a statement of their strength and determination, too.
And who can forget how volunteers rallied to help clear The Bridge Inn of mud and debris after the waters had subsided?
The annual Kirkstall Festival – one of the largest of its type in the UK – drawns thousands as a community comes together, but it's the unseen hours of hard work of local volunteers which make it happen.
As a community, Kirkstall has strong local groups. How else could wonderful things like the St Stephen's Community Garden happen? Incredible Edible Kirkstall is a not-for-profit community interest organisation run by volunteers encouraging communal growing, food foraging and lots more.
The Kirkstall Neighbourhood Forum is a group of local residents interested in putting together a neighbourhood plan to strengthen Kirkstall. And the heroes and heroines at Kirkstall Valley Community Association have been championing and working to improve Kirkstall for decades.
One of the newest additions, Kirkstall Art Trail, is set for its second annual event this weekend.
@WLDispatch thanks for mentioming the cleanup today – we had a great haul! And good a good celebration feast too! pic.twitter.com/6oeG1f9dLs

— Kirkstall CleanUp (@teamkirkstall) 10 July 2016
And there are a lot more groups and individuals – too numerous to mention here – doing their bit to improve the area.
When the Bloom judges visit Kirkstall for judging I hope they're impressed (and they're visiting Calverley that day, too – just wanted to give them a mention!).
We've thought outside the box and created a vertical garden area, it's pretty awesome! Well done all involved 👏👍 pic.twitter.com/3TjPItNOsc

— Kirkstall In Bloom (@KirkstallBloom) 26 June 2016
The great thing about the 'in bloom' competition is that it goes beyond pretty flowers and plants. It's about civic pride and passion for your own community.
And on that score Kirkstall is hard to beat.