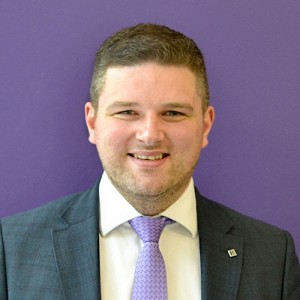 The new principal of Farnley Academy has pledged to get the school ranked in the top 1% of secondary schools by 2020.
Chris Stokes has replaced Scott Wilson who left the Chapel Lane school in December to take up a new position with the Gorse Academies Trust.
Mr Stokes started as a teacher of business studies and mathematics at Abbey Grange Academy more than a decade ago, before leaving after five years to become assistant principal at Leeds West Academy. He was recently principal at Leeds East Academy and led the transformation of the once-failing secondary school in Seacroft.
In an open letter to parents, Mr Stokes said:
"The decisions I will make in the coming months will be about both maximising your child's performance in their GCSE examinations and also about ensuring that they develop in a way that ensures they become a positive member of society.

"As someone who in life many people have supported and championed, I know all too well the power of having someone believe in you, and this is something that I hold dear to my own educational philosophy.

"To me, 70% of students achieving a grade 4+ in mathematics is wonderful but unfortunately it only serves to remind me that 30% did not. As principal of The Farnley Academy, I will work to ensure that every child receives nothing less than a first class education and that everyone leaves our academy at the end of Year 11 with a passport to achieve their goals, whatever they might be."
The Farnley Academy is rated as outstanding by Ofsted, with both 'World Class' status and is also designated a Teaching School.