'Don't forget about us!' That was the message given to Chancellor Philip Hammond as a Kirkstall restaurant finally reopens – 15 months after the Boxing Day floods in 2015
As revealed by the Dispatch yesterday, the Sheesh Mahal restaurant in Kirkstall Road is finally reopening after months of wrangling with insurers after the floods left the business flooded with over 10 feet of water in its basement and at ground level.
Leeds West MP Rachel Reeves welcomed the Sheesh Mahal's reopening during a debate on Yorkshire's economic growth in the House of Commons yesterday and took the opportunity to press for government assurances over insurance and flood defences. She said: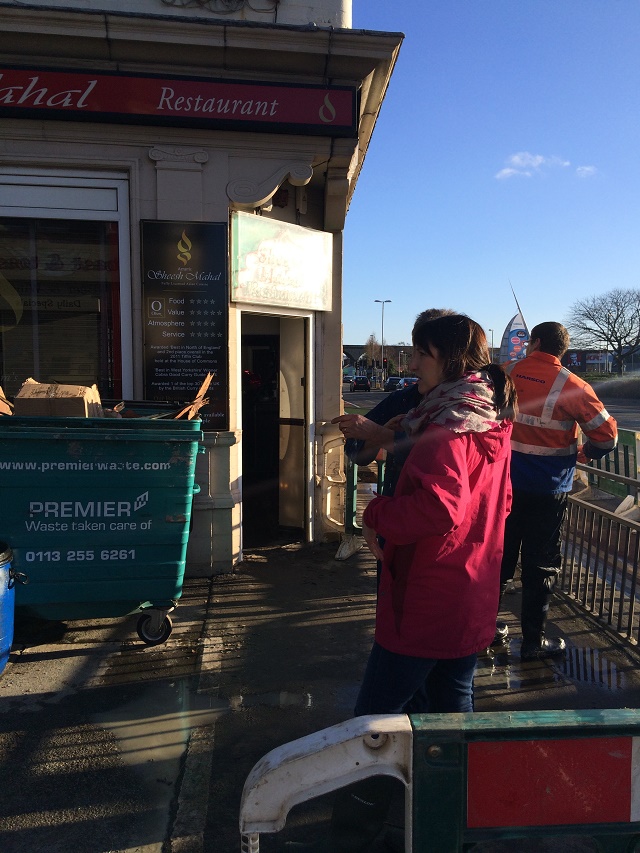 "It is welcome news to people in Kirkstall that the Sheesh Mahal restaurant will reopen [today].

"However, many other businesses in my constituency are still struggling with astronomical increases in the costs of insurance and we still do not have a date for having proper flood defences in my constituency.

"What assurances can the Chancellor give businesses in my constituency that he has not forgotten about us?"
Mr Hammond said he would look into the situation. He replied:
"As I have said, we have put additional money into flood defence spending, but — notwithstanding the reopening of the Sheesh Mahal restaurant — I take on board the honourable Lady's comments about the delay that others are experiencing and I will look at the facts."
Parts of Kirkstall and Burley are still battling the after-effects of the floods.
In December the Team Kirkstall Regeneration Hub was set up by Phil Marken of Open Source Arts, the Environment Agency, Leeds City Council and BAM Nuttall, who are working in partnership to deliver a flood alleviation scheme for the city.
The hub aims to make Kirkstall a better place to live and work and gives flood support to those affected by flooding or worrying about it happening in the future, as well as giving people a voice on how the area can become more resilient against future threats.
And volunteers are holding the next of their monthly clean-ups around the River Aire on Saturday from 10am.