By Fiona Gell
UPDATE: The event has been postponed due to the death of Queen Elizabeth II. In a statement, Sunny Bank Mills said: "Sunny Bank Mills sends sincere condolences to the royal family at the the passing of Her Majesty The Queen. As a mark of respect, we are very sorry to announce but our Heritage Open Day events are postponed for the time being."
ORIGINAL POST: Visit Sunny Bank Mills in Farsley on Friday 9 – Sunday 11 September for Heritage Open Days 2022   
Dating from 1829, Sunny Bank Mills was an important woollen & worsted mill. Today, it is an inspirational and creative space for more than 80 independent businesses, a cultural destination with a contemporary art gallery and studio artist community, and a heritage site of national importance with its own textile Archive.
Visit the Archive: the unique collection at Sunny Bank Mills Archive will be open, containing a complete record of cloth samples woven at the mill since the 1880s. The atmospheric mills still contain artefacts to take you back in time to the days it employed over 900 people spinning and weaving some of the finest cloth in the world, here in Yorkshire.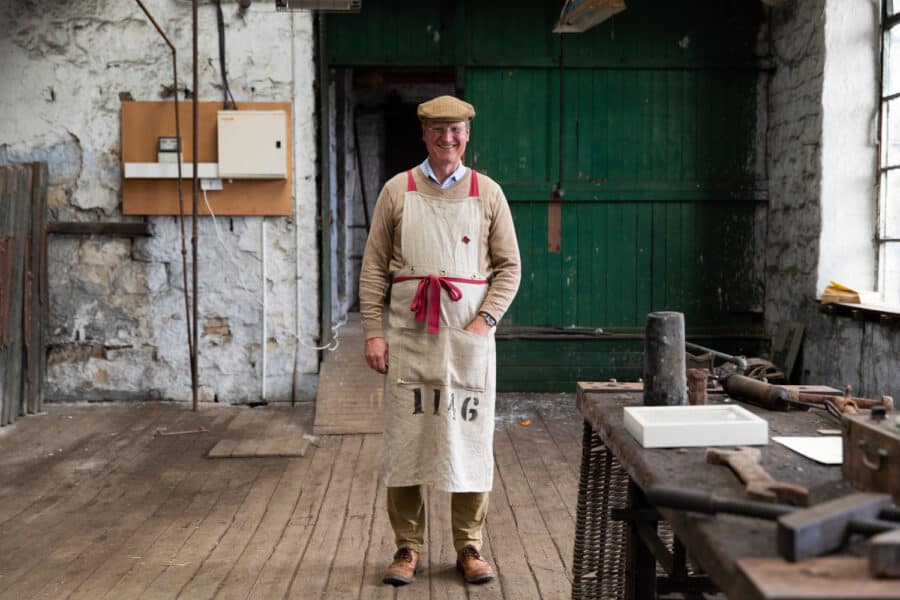 In an exploration into the Heritage Open Day 2022 theme of Astounding Inventions, the Archive will be sharing Fancies, Feelers and Fents. From the development of synthetic dyes to the design and development of machinery big and small. Come and find out more, explore and play.
Book a tour: our expert guides will take you around the Mill, show you secret spaces and reveal hidden stories. Tours last one hour.
Go virtual: you can explore this unique collection through our exciting virtual tour of the site and a 360-degree experience of the Archive and collection via our website.
Entertain the children: you can follow the children's trail, take a quiz and do some brass rubbings around the Mill site and there's a separate trail for families around the Archive. You can also visit our Mini Mill! Our iconic 1912 Mill building will be in miniature on Weavers' Lawn but big enough for you to go inside, explore and play.
Meet our artists: you can visit our Art Gallery with its latest exhibition, Vessel as well as Open Studios where you can meet the Mill's resident artists and makers. Mel Davies has a new exhibition in the Spinning Mill Loft – Green and Pleasant. Access by stairs only.
Buy vintage: Rose & Brown return to the Old Woollen for a weekend of Vintage Home and Interiors.
Visit our independent businesses: The Art Rooms, Ewe Neek, Pampas & Bloom, School of Sew, SCRAP, Amity, Farsley Fire & Smoke, Grumpy's, Mill Kitchen, Saint Jude, and more will be open to tempt you.
There's something for the whole family. Free parking. Free entry to the Mill, Archive (booking essential via the website) and Open Studios. £2 entry to the vintage fair.
For more information and booking check out the Sunny Bank Mills website.
Sponsored content