Councillors have renewed calls for permanent speed cameras along the A647 Bradford Road in Pudsey amid growing concerns over 'boy racers' using the road as a race track.
Members of Leeds City Council's Outer West Community Committee today heard that problems were particularly bad late at night – and that a serious accident was 'inevitable' unless action was taken.
Councillors agreed to ask the West Yorkshire Casualty Prevention Partnership, which decides where permanent speed cameras are positioned, to explain why repeated calls from councillors and the public for cameras appear to have been ignored.
The partnership consists of the five metropolitan district councils of Bradford, Calderdale, Kirklees, Leeds and Wakefield along with West Yorkshire Police and the Highways Agency.
Cllr Andrew Carter (Cons, Calverley and Farsley) said:
"This is not a criticism of the police but rather the West Yorkshire Casualty Reduction Partnership and, sadly, the council's own highways department.

"Policing this stretch of road during the day is all well and good but the problems arise at night. It has been good fortune to say the least that there hasn't been a serious accident late at night or in early hours. The warnings have been there. Constituents can hear the noise of the engines hundreds of yards away from the road.

"I cannot accept Leeds City Council and a city the size of Leeds has to hide behind West Yorkshire Casualty Reduction Partnership and rely on partners from four other authorities to agree with them.

"We're spending millions on the A647, surely we can afford fixed speed cameras to catch the culprits causing the problem?

"The Casualty Reduction Partnership has been warned over and over again. It is infuriating and extremely concerning to ward members and public that some of the speed on there is horrific."
Cllr Carter added there was no consistency in the Casualty Reduction Partnership's approach..
Cllr Peter Carlill (Lab, Calverley & Farsley) agreed the problem of speeding on the road was a major issue and suggested a representative from the Casualty Reduction Partnership attend the next Outer West Community Committee meeting. He said:
"I agree there are difficulties on the road and with the issues surrounding the criteria of permanent cameras. From my own home a mile away I can hear the problems at night. I've spoken to Highways officers who agree with us and have put pressure on the Casualty Reduction Partnership.

"We are very aware of the issues. Let's get the partnership here to tell us why it can't put cameras in that particular spot."
Phillip Gill, Neighbourhood Policing Team Inspector for Inner and Outer West Leeds, said:
"I appreciate what you're saying and don't disagree, I will keep putting our officers there when I can and get the support of our road traffic team, but they're only useful when they are there. If they are there for couple of hours on a friday night it's only useful for as long as they're there. I will raise your concerns with my senior leadership team and get some feedback for you."
Cllr David Blackburn (Green, Farnley & Wortley) added his concerns over the application of criteria for permanent speed cameras. He added:
"The Casualty Reduction Partnership criteria is simply stupid. I've often said there should be cameras on the Outer Ring Road as [drivers] come off the Bypass and think they're on a motorway but they're not. It's beyond belief what the answers for they give [for refusing cameras]."
Leeds City Council Transport Strategy Manager Paul Foster said that the partnership worked by adhering to national rules. He added:
"I understand we need to push them as far as we can but I also understand that they are restricted in what they can do."
Anti-social behaviour at Pudsey Bus Station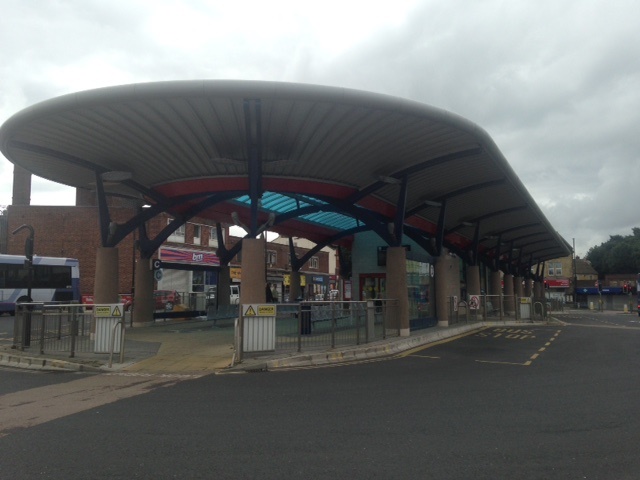 Problems with anti-social behaviour around Pudsey Bus Station have been on the decline, Insp Phillip Gill told the meeting. He said:
"We've been doing a lot of good work with Metro. We are aware it's not completely gone away, but things have improved."
Just before Christmas a 13-year-old boy was arrested in connection with five windows being smashed at the bus station, but a report considered by councillors said there were 'evidential difficulties in proving the offence'.
Police have said they will continue to maintain a high visibility in the area and work with youth services, Leeds Anti-Social Behaviour Team and other agencies to tackle the issues.
Areas covered by the outer West Community Committee are Pudsey, Calverley and Farsley and Farnley and Wortley wards.