A 13-year-old boy has been arrested after windows at Pudsey Bus Station were smashed late last night.
The incident was captured on CCTV at 11.47pm last night (Monday), and saw five windows smashed in rapid succession. No-one was in the bus station at the time.
A West Yorkshire Police spokesperson said:
"Police are investigating an incident where damage was caused at around 11.45pm yesterday (Monday).

"A 13-year-old male has been arrested in connection with the incident and enquiries are continuing. It is believed the damage was caused by stones being thrown.

"Anyone with information that may assist the investigation is asked to contact Leeds police on 101 or use the options on the West Yorkshire Police website. The crime reference is 13200638268. Information can also be reported to the independent charity Crimestoppers."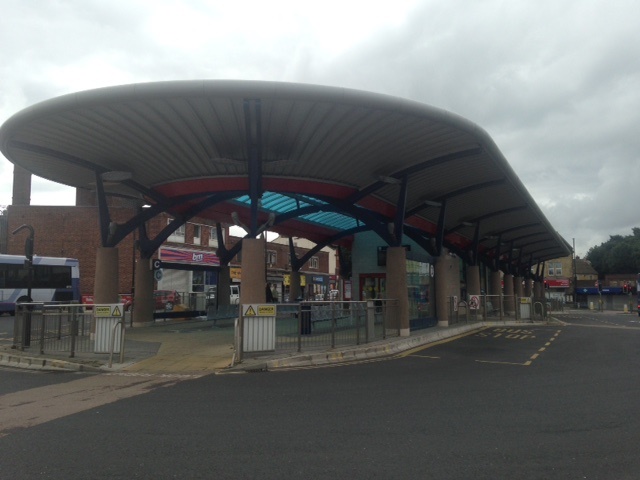 Cllr Simon Seary (Cons, Pudsey) told West Leeds Dispatch that it was important people continue to report any sign of anti-social behaviour in Pudsey town centre to police. He added:
"I'd encourage people to please keep reporting any anti-social behaviour or crime that you see. The police can then piece together who was where and at what time – all these small pieces of intelligence can be important."
Back in October WLD reported the closure of the bus station waiting room from 6pm each night in a bid to stamp out anti-social behaviour. A sound deterrent for under 25s called a Mosquito has also been fitted into the bus station.