Conservative councillors in Calverley & Farsley and Pudsey are calling for more tree planting to help battle climate change and stop greenbelt development, writes Keely Bannister.
The Leeds Conservative Group, led by Calverley & Farsley Councillor Andrew Carter, have called for Leeds City Council to start a massive tree-planting programme to help the city battle climate change and as an extra protection for the greenbelt.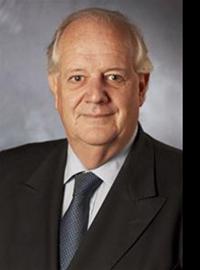 In a press release, Cllr Carter said that "tree-planting should be a key part of the city's planning policy". He added:
"Tree-planting should be a key part of the city's planning policy. That means insisting to developers that new housing developments have boulevards of trees built into them wherever possible, using the Community Infrastructure Levy to create a green bank that can be used to plant new trees, and agreeing that 20 new trees will be planted in the city for every one tree that is lost."
Cllr Carter added:
"Funding is available for the Northern Forest initiative but what's needed now is the political will and staff resources to make it a reality. The Leeds Forestry Team must be properly resourced to cope with the mass-planting programme, and the Council needs to drive the agenda forward."
Councillor Neil Buckley, the Leeds Conservative Group shadow spokesperson on climate change, touched on the science behind the call in the same press release as well as setting out the help tree planting could provide to the city's greenbelt:
"Research shows the enormously beneficial impact that trees have on the environment, helping to prevent flooding, reduce CO2, and create a cleaner, greener world for future generations.

"Leeds has declared a climate emergency and whilst tree planting is not the only answer to this problem, it's something that we can be doing right now at relatively low expense.

"We also want the Council to adopt our idea to create a new defence against unwanted Greenbelt development, negotiating with landowners around the East Leeds Orbital Road, for example, and other areas throughout the city be it north, south, east or west, to release land to ensure that where new developments are created near the Green Belt, they are bounded by woodland that will prevent any further encroachment."

Another funding suggestion made by the Leeds Conservative Group is the introduction of a Tree Levy as part of the Community Infrastructure Levy specifically to fund "more tree planting and recruiting more staff and volunteers to help with the tree planting programme".
Pudsey Councillor Simon Seary is supportive of the idea and has suggested to council officers that land along Stanningley bypass near Rycroft Gardens and Swinnow Gardens could be a suitable location for more trees to be planted to aid with carbon capture and to help reduce noise for residents.
The council responded to Cllr Seary that this site currently isn't being looked at:
"There are no plans which I am aware of to plant trees at this site.

"However we will be looking into our tree planting scheme for this winter later this year and will keep this site in mind.

"This will depend on numbers or trees to plant/budgets. Plus we will be doing a lot of tree planting to mitigate all the tree felling we have undertaken due to projects over the city."
The council are engaged in a planting programme that will see 30,000 trees added to the city as part of the White Rose Forest.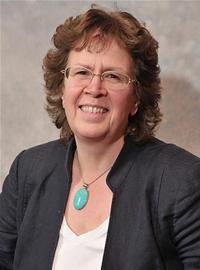 Labour-led Leeds City Council has called a climate emergency in the city – and has called on the Government to provide them with the funding and powers to become carbon neutral by 2030.
Cllr Judith Blake, leader of the council, admitted that Leeds cannot tackle climate change alone, but said the city has 'the potential to make a big difference' and 'can lead by example'.
Cllr Blake said: "The evidence is telling us that we are around 12 years away from the cut-off point where the damage being done to our environment will become permanent and irreversible." 
Cllr Blake said that while Leeds had many schemes which benefit the climate, they are not enough and that the city needs more funding and powers to achieve its goals. She added:
"We are bringing forward proposals for a conversation with everyone in the city on what practical measures are needed as part of an emergency plan. However, it is absolutely key that the Government then gives us the funding and powers to implement many of the radical actions needed. We remain concerned that the current Government isn't taking this seriously enough and we will do everything we can with partners across the country to lobby for the powers and funding needed to make the difference."
Over the coming days we will be publishing a series of articles looking into different aspects tree-planting in more detail. We hope to finish the series off with your views and suggestions of where trees should be planted in and around West Leeds. Comment below sharing your ideas or email us locations using news@westleedsdispatch.com.