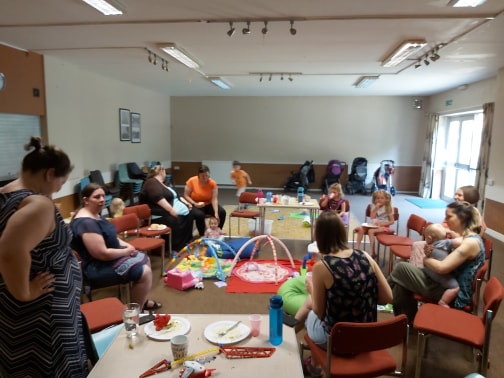 National Breastfeeding Week may have been and gone but women can still access advice and support in West Leeds from the new Bosom Buddies Support group which has recently opened in Armley, writes Jo Fiddes.
Bosom Buddies run groups across the country and provide a friendly place where breastfeeding mums and their families can seek advice and support…or just drop in for a chat with other mums over tea and biscuits.
Trained peer supporters offer a listening ear, share their own experiences, and signpost to appropriate professionals if there are specific problems.
Unfortunately, the Bramley Bosom Buddies group, which was founded in 2012 and until recently ran from St Peter's Church, Hough Lane, has closed its doors due to funding issues.
Despite having successfully applied for several grants across the years, restrictions on how funding can be spent has meant that the cost of room hire has made the group unsustainable.
Monthly drop ins at The Venerable Bede Church on Stanningley Road are unaffected and will go ahead as usual.
Karen Godfrey, a trained peer supporter from Bramley said:
"We usually had between five and ten mums attending the Bramley Bosom Buddies group each week, so it's a real shame funding costs have forced the group to close.

"However, it's great to see that support for breastfeeding mums in West Leeds will now be offered in Armley, with the opening of the new group."
The Armley Group will run on Thursdays, 9:30 -11:30am, at Armley Moor Children's Centre, Chapel Lane.
Bosom Buddies also runs a group in Pudsey every Monday, 9:30-11am at the Café Lux Building, Wellbeing Centre, Robin Lane, Pudsey (contact Suzanne on 07956 077800).
You can also find information on the council website: Leeds City Council Breastfeeding Support