By John Baron
The leader of Leeds City Council has refused to rule out building homes on the TV Harrison Sports Ground – despite previous assurances that the historic site would not be built on. 
Councillors on the decision-making executive board yesterday decided to approve five new sites for local authority housing – four of them in West Leeds.
But opposition leader Cllr Andrew Carter (Cons, Calverley & Farsley) expressed concern that the TV Harrison site in Wortley seemed to still be part of the council's existing plans to deliver new affordable homes, with council documents indicating the site is due to deliver housing by 2025:
Cllr Carter claimed this came despite a long-running campaign by residents and previous assurances from council leader James Lewis (Lab, Kippax) that the Oldfield Lane site would not be brought forward given its local importance and continued use by young people for sporting activities. 
Cllr Lewis told the meeting that the council is 'looking at' the issue of the TV Harrison ground and would not be drawn further.
In the exchange at Leeds Civic Hall, Cllr Carter called for a direct answer from the council leader on whether the Oldfield Lane site was still earmarked for 50 local authority homes.
Cllr Carter accused Cllr Lewis of 'trying to get around the public's wish'.
He said: "I asked you directly in this meeting after you'd lost the [last] high court case – and despite 2,500 people asking for it to be listed as a community asset – whether you were still intent on building on it and you said you weren't.
"Is this the same site? Is it just the periphery of the site? In which case it would have a huge impact on the ability to maintain the playing field.
"I want an answer and 2,500 people who signed a petition want an answer. Can you answer that before I go onto my next point?"
Cllr Lewis replied by saying: "Blimey, somebody has had their Weetabix this morning with that performance. We'll be getting you on the stage of Eurovision… Yes, I do know Oldfield Lane, I'm one of the people who used to play football there a very long time ago.
"You're absolutely right, there's been a High Court case about the site and we are looking at that at the moment."
Cllr Carter pressed, and asked: "Despite the fact that four months ago you told me it was not going to be built on? Which is right?"
Cllr Lewis replied: "I've answered your question to my satisfaction, Cllr Carter."
"Well, to nobody else's," Cllr Carter retorted.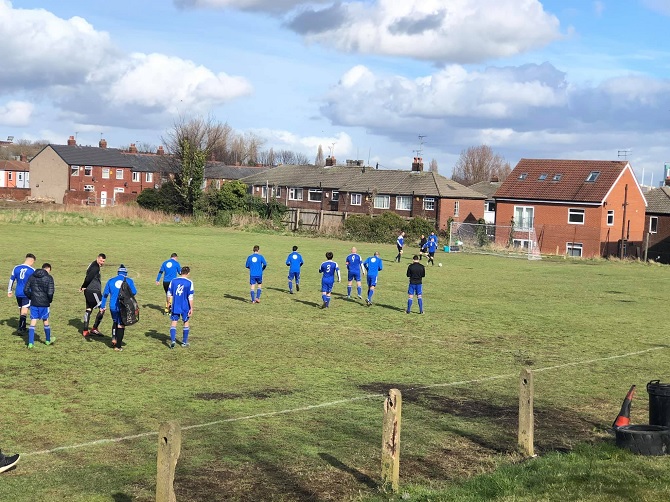 After the meeting Cllr Carter accused the council leader of 'dissembling' and called for clarity. He added: "Not only is there clear community support for this playing field but the High Court itself ruled only this year that housing plans for the site were 'flawed as a matter of law'. 
"Yet here we are again with the site included in plans for possible new housing. The courts have backed campaigners on four separate occasions now – when will the council listen to this community, stick to its own planning policies and stop the plans for this site?"
Leeds City Council housing officers have long argued that there is a strong need for local authority housing in the area, citing long waiting lists, particularly for families. The land has already been earmarked for housing use in the council's own Site Allocation Plan.
The meeting heard that five sites would be added to the list for potential local authority housing, including – Hough Top Court, Pudsey; former Richmond House care home, Farsley; Burley Willows Care Home, Burley; land at Spen Lane / Queenswood Drive junction, Kirkstall and a former care home in Rothwell.
Cllr Helen Hayden (Lab, Temple Newsam) told the meeting that this was a positive report which will see the council provide new housing. She said that there was 'desperate demand' for council housing across the city and that 565 local authority homes had been either acquired, completed, or were under construction, with more than 1,100 others identified for delivery.
She said the council needs to deliver thousands more houses and added hat she was not confident of meeting the future demand.
But Lib Dem leader Cllr Stewart Golton (Rothwell) accused the council of complacency and said they needed to be moving more quickly to secure even more local authority homes.
Cllr Mohammed Rafique (Lab, Chapel Allerton) defended the council's achievements over housing and said: "Despite Covid challenges, construction costs and labour market issues I think we are doing very well. We accept demand is much more than the current supply. There is always room for improvement, but we are up there in terms of what we could deliver under the circumstances."
Watch councillors debate the agenda item – and the TV Harrison issue – in full here:
The full documents and agenda can be read in full here.