Bramley residents are being invited to have their say on plans to temporarily block residential roads to tackle rat running traffic between Broad Lane and Raynville Road.
Victoria Park Community Association (VPCA) has been working with Leeds City Council to look at a six-month trial to close certain roads to through traffic in the Victoria Park area.
As reported by The Dispatch, road safety concerns in the area came to a head in September last year when two cars were involved in a collision at Victoria Park Avenue, at the junction with Lancastre Grove. The cars narrowly missed passing families walking to school.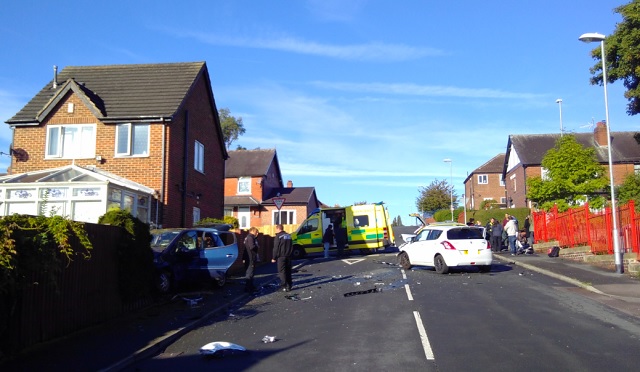 VPCA is concerned about the number of speeding drivers using the residential streets as a rat run.
Council highways engineer Chris Wray has written to residents on their views on introducing temporary concrete barriers for an initial six months to block a number of roads.
The results of the closures would be monitored for six months before a final decision is made on whether to make the closures permanent. In the letter, Mr Wray writes:
"The proposal consists of a number of road closures which will prevent through traffic picking up speed in these residential streets.

"Access to every street will still be possible, although a diversion may be necessary."
.
Comments on the proposals can be e-mailed to christopher.wray@leeds.gov.uk
A series of consultation events on the proposals were held earlier this year.