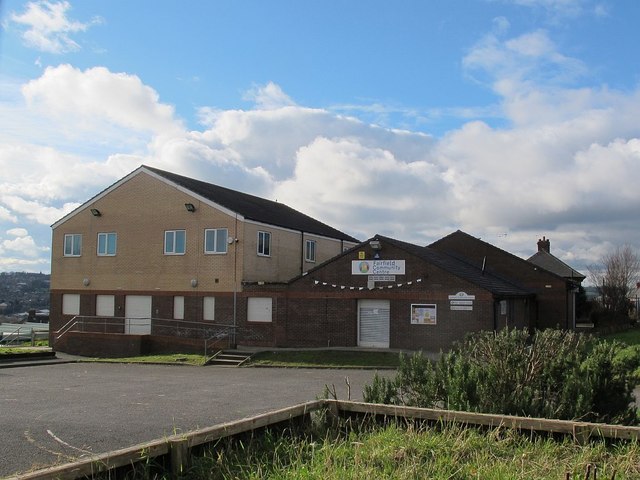 Problems with speeding drivers are making the roads of Bramley's Fairfields estate more like a race track, a public meeting heard.
Concerned householders attended a public meeting called by Bramley's councillors at Fairfield Community Centre and raised their concerns about drivers tearing through their streets at high speeds, making to roads unsafe in an area where many families live
One said:
"It is going to take a kid to get knocked over and die before anybody does anything about it. Our roads aren't safe."
Council highways officer Chris Way provided detailed traffic speed, volume and recorded accident statistics which are used to determine the need for traffic calming measures and speed cameras in line with Department of Transport guidelines and recommendations from the West Yorkshire Safety Camera Partnership.
Mr Wray told the meeting that average speeds were consistently within 4mph of the speed limit and that the streets have a low accident rate.
As a result, Mr Wray said the streets on the Fairfields did not currently qualify for any traffic calming measures or speed cameras.
One woman offered to start a fundraising campaign for people living on the estate to pay for blocking off the ends of some roads. Another man said: "The stats are rubbish."
Meeting chair, Cllr Jools Heselwood (Lab, Bramley & Stanningley) said:
"We agreed a set of actions that include the PCSOs arranging sessions through local schools for children and parents to use the speed monitors at different times and locations to catch speeding motorists but also to set an example to the young people that speeding is dangerous.

"It was also agreed that Highways will undertake manual monitoring of car speeds on the Fairfields at various points to compare with the data we currently have, and to look at previous plans which may have included some road closures and to investigate whether this would be possible."
Cllr Kevin Ritchie (Lab, Bramley & Stanningley) added:
"We share the frustration of residents of this outcome, which is based on the methodology of speed surveys. We feel they understate the problem due to drivers slowing down to stop at properties or navigate junctions, as well as the observed practice of drivers slowing down when seeing the wires across the street.

"Cllr Heselwood has listed a couple of actions to address this by looking for an alternative method of capturing data and increasing the Police presence for "official" enforcement and community-led speed awareness.

"We'd like to thank everybody for attending raising their concerns and sharing their local knowledge and observations. We will continue to work with the community to try and make our roads safe for everybody."
Another public meeting will be held at the beginning of September to look again at the data and information available and discuss steps available at that time.
_______________
Help sustain your WLD…
Producing your daily dose of West Leeds Dispatch comes at a cost!
We're a small, community-led news organisation which needs your support to keep delivering quality journalism. We want to continue to maintain our openness and protect our precious independence – and above all to connect people with what's happening in their part of West Leeds. Every reader contribution, big or small, helps us to do that.
For as little as £4 a month (£1 a week) you can support us – and it only takes a minute.
Or set up a standing order with your bank:
Contact us on Paywestleedsdispatch@gmail.com if you'd like to do this.
Your support will make a difference. Thank you.