By John Baron
Bramley Baths swimming instructor Gez Flynn has taught three generations of youngsters to swim over the years – now she's welcoming the next generation of her own family to the pool.
Her granddaughter Carmen, 17, works as a lifeguard at the community-led Baths and is set to follow in her nanna's footsteps after recently qualifying as a swimming teacher.
Gez, 62, is something of an institution at the Broad Lane pool. She has taught thousands of youngsters to swim at various institutions for 46 years, the last 30 in Bramley.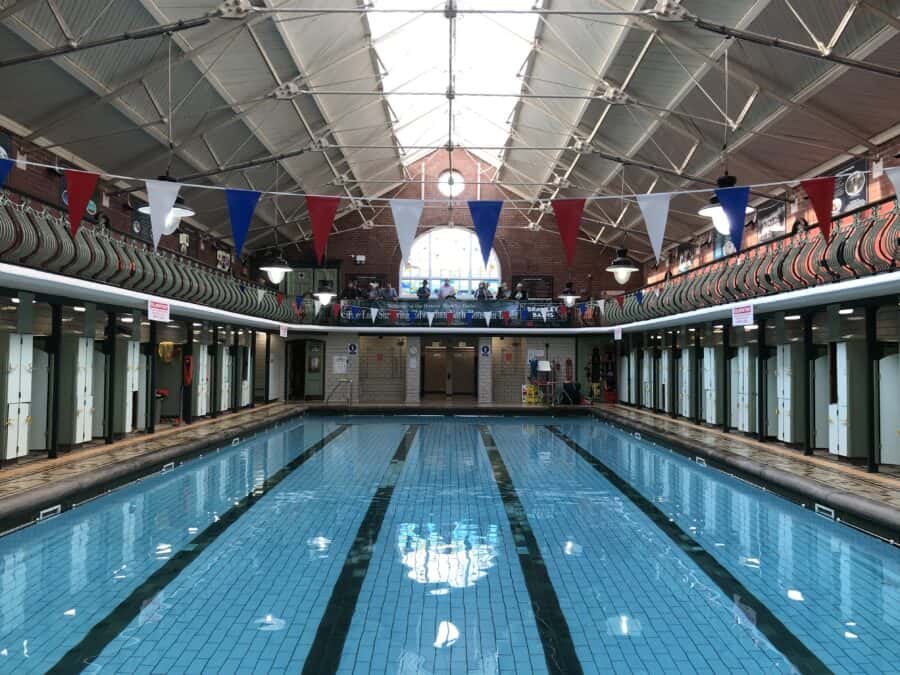 Carmen said she was pleased to be following in her nanna's footsteps. She said:
"I left school and I wasn't sure what to do. My nanna suggested I go on a lifeguarding course, and I haven't looked back.

"I love working here. The customers and staff here are so friendly, that's why it's know as the 'friendly baths'. Nanna's been a big influence on me and there's lots I can learn from her."
Gez has been at Bramley Baths since it re-opened after refurbishment in 1992, at first splitting her time between Kirkstall and Bramley, before moving over to Bramley full time. She'll be happy to give her granddaughter all the help she needs when Carmen starts running her own lessons. She said:
"I'll be giving advice when she starts. I'm always happy to give advice to any of the young ones who are willing to learn.

"I love teaching. Swimming is a life skill and I don't know if I might have saved a life over the years. Someone may have fallen in the water and needed those skills I taught and it may have saved them.

"I have trained people up who have had a life in the water, whether it's moving on to training schemes or going on to swim for Yorkshire. Parents aren't afraid to let their children go in the water and swim or surf. It's such an important skill to learn and I've never tired of seeing children – and adults – grow in confidence and gain a new skill."
She says Bramley Baths is a special place to work. "The community wants to be part of Bramley Baths," Gez added. "If you go on holiday to a pool you'll see where they'll take your money but nobody talks to you. You're lucky if they point you to the changing rooms.
"You get to know people here and it's a joy to watch them go through their fitness paths, whether that's people losing weight or people gaining confidence.
"I've seen many lifeguards grow up to be responsible adults here."
Grade II-listed Bramley Baths was restored in 1992 and is the last survivor of eight public baths built in Leeds between 1899 and 1904. It has been community led since New Year's Day 2013.
Sponsored content