It's more than 300 years since shrewd businesswoman Elizabeth 'Betty' Beecroft first hammered out a successful career at one of the world's oldest smithies at Kirkstall Forge.
Her story as the pioneering manager of Kirkstall Forge from 1778 to 1785 will be celebrated in a new mural at a special heritage event at the new Kirkstall Forge development on Saturday (18 September 2021).
The mural will be unveiled by Horsforth artist David Griffin.
As well as a treasure hunt and children's entertainment, between 10am and 4.30pm visitors can enjoy the following:
Live music from Music from the Attic at 12.30pm
Archipelago Theatre Collective pop up theatre performances about the life of Betty Beecroft
Blood Memory Dance will be showing a special performance of A Journey Through Time
Fettered Forge, a traditional blacksmith demonstrating heritage forging techniques
A chance to see artefacts from Abbey House Museum, alongside items loaned by the Butler family, who previously owned and ran the Forge
Heritage talks, exploring the history and future of this unique site
The opportunity to share your personal recollections, photographs and objects depicting life growing up, working or living in Kirkstall in the pop up memory booth
Kirkstall Forge developers CEG has partnered with Abbey House Museum, the Kirkstall Valley Development Trust and the Kirkstall Forge Life team to organise the series of events to support England's Heritage Open Days.
The open days Arte running 10 – 19 September 2021, when thousands of volunteers organise events to celebrate the country's fantastic history and culture, providing people with the chance to see hidden places and try our new experiences free of charge.
Kirkstall Forge has been of industrial importance since the 12th century, contributing significantly to Leeds reputation. With close ties to the monks at Kirkstall Abbey, it was the longest continually used industrial site in the UK until it closed its doors in 2003.
Over the coming years the site will be transformed as part of a multi-million pound development, with high quality offices, new homes and a wealth of complementary facilities, creating a sustainably led community.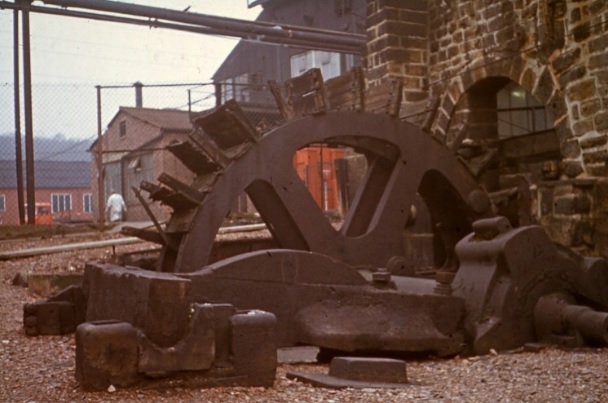 Lucinda Yeadon, community liaison manager at CEG, said the site's heritage and importance to the local community and the North in general will remain a constant influence in shaping its future. She added:
"We hope as many people as possible attend Saturday's open day where they can find out more about life at the Forge, as well as enjoying theatre performances, music, exhibitions and children's entertainment.

"Butler's café will be open for themed refreshments and we will unveil the Betty Beecroft mural."
Find out more about the event here. To book onto any of the activities contact lucinda.yeadon@ceg.co.uk.
Check out WLD's guide to Heritage Open Day Events here.