Tackling inequalities between inner and outer West Leeds must be a priority for Leeds City Council moving forward, councillors have said.
Members of the Inner West Community Committee discussed the development of a new City Plan for Leeds at their meeting on Tuesday – and raised a number of observations affecting residents in Armley, Bramley & Stanningley and Kirkstall Wards to feed into the new strategy.
Introducing the discussion, Councillor Jane Dowson (Lab, Chapel Allerton) highlighted the size of the city's economy and the positive way in which the city is rebounding after the Covid pandemic, but added:
"Let's not think we are fantastic. 36,000 children live in poverty across Leeds. It's always been a significant challenge to improve attainment – and it's a challenge not just for the council, but for academies as well.

"One thing that highlights the inequalities is the age people die between the more and least affluent wards. If you're male in Leeds, the difference in life expectancy across the city is 11 years and 14 years for females. We're here to look at what lies beneath these statistics."
One of the aspects of the plan could see the introduction of a Leeds pound scheme to keep money in the city.
Cllr Lou Cunningham (Lab, Armley) told the meeting that some Armley residents were facing major issues:
"A lot comes down to housing – but it's more about having a home. We may well be able to allocate people to buildings, but that's not what makes a home. They may have roof over their head but have no carpets on the floor or cooking facilities, which impacts on families and children growing up. There's a lack of home making skills, like budgeting and cooking skills, and these impact health and people's everyday lives.

"For the residents of Armley having a 'best city' strategy is not real, it doesn't mean anything to them, but having a 'best area' and 'best home' to grow up in is more important.

"We need to make sure that people feel they're listened to. People go around in circles with some of our services, filling out forms and no positive outcomes. With more engagement, more community assets will come to light."
Committee chair Cllr Jools Heselwood (Lab, Bramley & Stanningley) said she agreed regarding housing issues and added:
"Families every year move because they are in private accommodation. They are having to constantly move, so have a roof above their heads but they don't have a home."
Armley councillor Jim McKenna pointed to poor health outcomes in Armley. He said:
"When I was sitting on the health authority about 20 years ago there was a saying; a girl born today in New Wortley would live 12 years less than the girl born in Pudsey and it seems to me that gap has grown.

"The local community had a solution and said they wanted to move to Pudsey, but that's just not possible. Low self esteem and the esteem of their community is a real problem in parts of the ward.

"Transport is also a problem in West Leeds. People think Leeds city is the end of the Earth, they don't travel easily. We need more local jobs.

"Armley town centre needs to be more prosperous. Shops are closing, which may be reflection on pandemic. How can we use the Tory's mantra of 'building back better'?"
Cllr Kevin Ritchie (Lab, Bramley & Stanningley) said:
"The figures around the economy sound really great – but what does it mean to people in our communities? They're not benefiting from it are they?

"People on the estates feel neglected. A lot of our estates, such as the Broadleas and the Snowdens and Fairfields, were built 50 years ago. The infrastructure feels tired, the pathways are uneven, and it just needs a lot of investment. People see investment in the city centre and wonder why it isn't on their estate.

"It's the way local government is inadequately financed."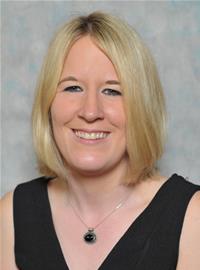 Fiona Venner (Lab, Kirkstall) backed what the other councillors had said. She added:
"When we have city plans we need to think what it means for each locality. The poorest people don't come out of their most immediate areas. Birth rate is growing more quickly in deprived wards and that is where the energy needs to be.

"There are seven high rises in my ward, more in Armley. There are children in all of them. There needs to be green spaces in localities and that's a priority that's become magnified during Covid."
Community committee co-optee Cat Hyde, who lives in Armley, pointed to issues with digital exclusion in Armley and the lack of access to online surveys and consultations.
Cllr Heselwood agreed and also said the currently funding was not allocated on an equal basis. Shew said outer areas not have the same issues to tackle and that inner city communities need more funding.
Cllr Dowson concluded by saying the discussions were 'not a tick-box' exercise and the new City Plan will become the main overarching strategy for the city, replacing the current Best Council Plan.
Further inequalities highlighted
Meanwhile, a Leeds City Council health and wellbeing board meeting this week heard similar stories about health inequalities, with claims a woman living in affluent Adel is likely to live 14 years longer than a woman just four miles away in inner city Burmantofts.
The meeting also heard that, as the population continues to age, more people are expected to have long term health problems in the future, as well as an older workforce.
A council officer added: "We also expect to see increasing numbers of older people in the workplace. We expect people to have multiple careers moving forward and we are wanting to create a green economy.
"We need to support the growing number of unpaid carers – more than half of those over 50 are mixing work with caring commitments."
Leeds Teaching Hospitals Trust looks after both LGI and St James's Hospitals. Its chief executive, Julian Hartley, said:
"We appear to have made progress in reducing the deprivation gap in circulatory disease, and also looking at smoking and liver disease.

"However, on cancer, respiratory, alcohol and mental health, we have challenges and the deprivation gap seems to be widening."
Leeds City Council executive board member Coun Salma Arif (Lab) said: "In Harehills Lane, you have a number of fast food outlets, which are easily accessible. Is there a way to tackle the increasing number of fast food outlets if we are talking about healthy living?
"We introduced a cumulative impact policy, which reduced the numbers of off licences, so the way forward is with policy."
A report, which went before members, concluded:
"Health inequalities were already worsening, with the gap in life expectancy increasing between communities locally and nationally before Coronavirus.

"However, the direct and non-direct impacts of Covid-19 have not impacted equally on communities and led to an exacerbation of health inequalities, with wide ranging impacts on both mental and physical health."