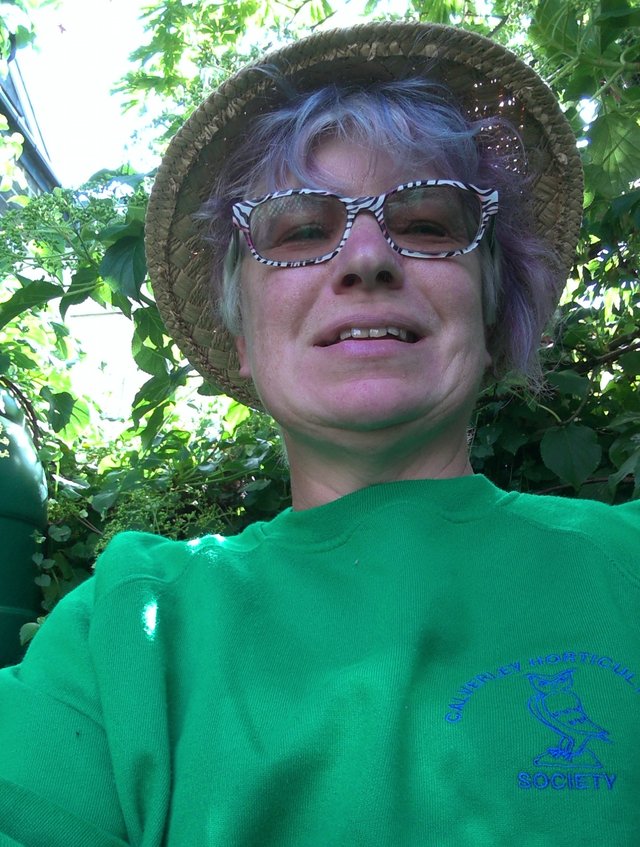 Textile artist Vickie Orton has been appointed to help Calverley Horticultural Society celebrate its show centenary in 2021 writes Anne Akers
Vickie, who is from Otley, has had her work exhibited across Yorkshire and elsewhere in the UK including two commissions for the National Paralympic Heritage Trust.
She was one of 23 artists to submit to the commission, which is funded by the Pudsey Charity and CHS. Her ideas include a large concertina book, which will unfold to make a wall hanging which will hopefully be displayed in the village library.
The piece will include history details of the village and the show, including the dramatic cancellation in 1968 because of a hail storm which destroyed crops in the allotments.
Vickie will work with group in the community to bring the ideas together. These may include virtual workshops or discussion groups during lockdown. She also aims to meet allotment holders and hold a 'big draw' workshop at this year's show, or at a time when that's possible with social distancing rules.
The 99th show will definitely be going ahead this year, says Secretary Bev Smith, but it will probably be virtual.
"While the lockdown may be eased in the weeks approaching our show date of 29 August 2020, we are planning for a virtual show so that as many people can take part as possible and as safely as possible. That means we'll be adapting the usual classes so that entries can be made by sending photographs to our specially-designed website," she said.
The number of classes would be reduced, but there was still plenty of opportunity for people to take part.
"We want people to show us their skills at crafting, growing, baking, making, painting, photography and much more, but the judging will be on how they look, including quality, impact, colour and innovation. Entry will be free, there will be no prize money, but winners will have a downloadable certificate. Trophies will be presented (virtually of course) where appropriate, we'll pass them on when it's safe to do so. We'll also display entries on the website."
She said arrangements would be made to help Calverley residents without access to digital cameras so that they could submit entries.
"It's going to be very different this year, but we know how creative people have been during lockdown, so it will be a great for them to show others what they've done."