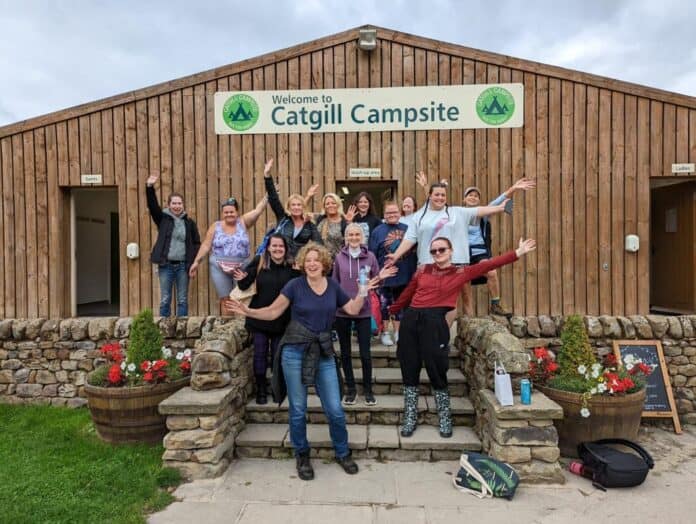 By Lizzie Whewell
SHEnanigans is an exciting and fast-growing social group based in Armley.
The team welcomes women (or anyone who identifies as a woman) who works and/or lives in Armley to come to their bi-monthly events and forge friendships, have a giggle and do activities together. It's a simple formula that's really working!
Their motto is 'Do Your Thing' and there's only one rule – 'Be Kind'.
With no membership fees, the events are often free and there's always an eclectic and entertaining opportunity for members to do something different. To date, members have tried belly dancing; Dragon Boat racing; tap dancing; badge making; bingo and a weekend camping trip to name but a few.
A SHEnanigans member commented: "I'm really grateful for the free and pay as you feel places at the events. It's made such a difference and I've tried out so many things."
Members take part in whatever they want, pop along whenever they can and most importantly, decide on what activities they'd like to try.
With nearly 500 members, it's a fantastic social outlet where women from the community feel really connected and welcomed.
Rachael commented: "Being part of SHEnanigans has meant meeting many open-hearted women who live locally – I've made good friends from all walks of life."
Paulette said: "I absolutely loved the camping weekend. We had such a laugh and it was the first night I'd had away from my family in 16 years. Having time to spend with brilliant women from Armley and get away for some proper fun was just what I needed!"
Another member, Liv, said: "As a university student who has just moved to Leeds, finding a group like this was a great opportunity for me to meet new people and feel welcome. As someone with autism I find the group completely inclusive and they make me feel so at ease."
To find out more search on Facebook for 'SHEnanigans Armley', e-mail armleyshenanigans@gmail.com or text/call 07943 321635.
If anyone is interested but feels shy or uncertain about coming along, get in touch and Lizzie, Sarah, Toni or Clancy from the SHEnanigans team can meet you beforehand.
Sponsored content