Armley residents are being encouraged to attend a big public meeting to discuss the future of the area around Town Street.
The meeting will introduce a plan to help reinvigorate and area affected by anti-social behaviour, litter and street drinking.
The plan has been put together by local organisation All Together Armley and lays out proposals to improve the area. Achievements over the past 12 months include reinstating Armley Festival and setting up a traders' forum.
Local residents will get the chance to have a say on what the priorities for the area should be.
The meeting will be chaired by Leeds West MP Rachel Reeves. She said:
"I would encourage as many as possible who live and work in Armley to come to Friday's meeting, called by All Together Armley.

"When I first launched the Armley survey over a year ago, there were clear issues that respondents felt needed dealing with. Some of those things have been dealt with but there are new and outstanding problems that still need to be tackled.

"The formation of All Together Armley, the introduction of the Cumulative Impact Policy that restricts growth of off-licenses, and the Armley Festival have been three of many important milestones passed over 18 months.

"So Friday will be an important opportunity to reflect on the progress already made since the last public meeting held in November and focus on what needs to be done in the future, as set out in All Together Armley's partnership programme.

"Local problems need local solutions and we need to keep working together to improve the area we love."
The meeting will run at Armley Library tomorrow (Friday, October 28) at 6pm.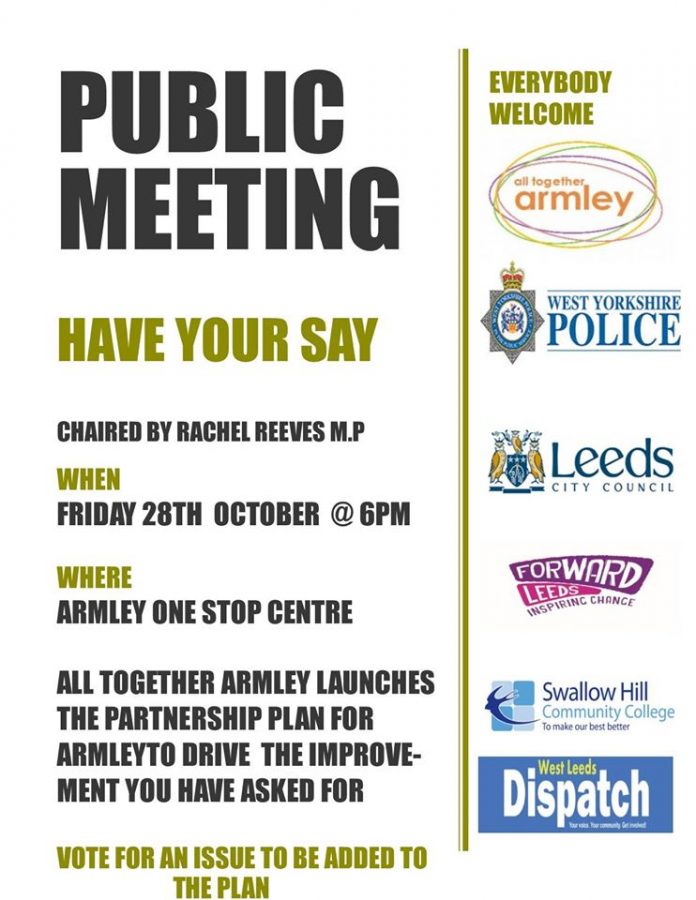 All Together Armley was formed at a meeting a year ago after a survey carried out by Ms Reeves revealed concerns that the Town Street area was in decline.
Chair Gudrun Shemilt added:
"All Together Armley has worked over the last year to create a community-led partnership plan to drive regeneration and improvement in the area. We now have agreement from the statutory bodies to be accountable to the plan targets and work in synergy to build a better service.

"Much has been achieved already, however we believe the stage is now set for long-term improvement and continued community engagement in Armley."