By Emma Roberts
Armley Library has just celebrated its 120th birthday. It is the city's first purpose-built Library which officially opened on 17 April 1902.
The now Armley Community Hub and Library, situated at the junction of Town Street and Branch Road, is one of a few remaining safe spaces people can come and interact without it costing them a penny.
The Grade II listed building was originally built based on the designs of Percy Robinson, of Leeds, and was sympathetically refurbished in 2020, retaining many of its original features including a glass dome ceiling and parquet flooring.
The hub has a range of free services where you can learn how to use the computer, free printing and story and rhyme time for under fives and their parent/carers every week on Thursday mornings and the High Rise Project, which has an open arts group on Tuesday.
Kate Midwood, Senior Librarian West Leeds, has been helping local residents capture their treasured memories over the last few weeks.
She had spoken to many local residents, including a mother who had been coming to the library for years and whose whole family – including her mother and siblings – visit the library.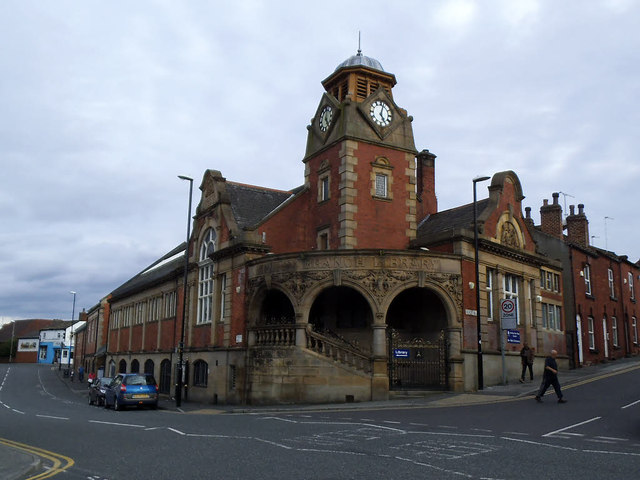 Kate recalled a visitor's memory of when the library was split into two floors with adults section upstairs and children's downstairs, with a separate entrance for kids. The visitor would visit to rent out beloved Enid Blyton books, of which only a couple could be stocked at any one time. She had a trick of hiding the newest book somewhere in the shelves, to come back and collect later. 
Enid Blyton's books are still one of the Leeds Libraries most borrowed books.
Another resident had a treasured childhood memory of running down hall road to the library and passing by the chippy for chips with scraps.
What struck Kate during gathering these stories was how diverse Armley is and how many generations of families had benefited from Armley Library since its opening in 1902.
Armley Library is rich in history and is known to have had the first female librarian in the city, Maud Mary Hummerston who worked there from 1910. 
If you would like to learn more about its heritage you can go to the secret library blog, which gives you a brief history of all the libraries in Leeds. 
You can access the Leodis digital archive where you can look though old images and leave your own memories.
Kate said there is always a warm welcome from library staff awaiting you at Armley.  
Library visitors can write their own messages in the giant birthday card which is on display now. After the celebrations the birthday card will be kept and digitised and saved within central library catalogue as part of the Armley Library collection.
Contact local library enquiries on 0113 3785005, or the Leeds libraries website.