Words: Mark Rollinson
Photos: Mat Dale
The Armley Festival is back bigger and better than ever with a fantastic line-up of bands, street entertainers, children's activities, creative workshops and craft stalls.
There is something for everyone and – thanks to generous support from the Inner West Community Committee wellbeing fund, Interplay Theatre and the National Lottery Community Fund – all the activities are free. The event will once again be on Armley Moor, this year between 12pm and 6pm on Saturday, 3 September. 
Armley legend Mik Artistik will be headlining, supported by Leeds trio Cowtown, singer-songwriter Heju, local group Liam Sullivan and The Journeyman Band as well as Foxwood Steel Bandits, a traditional steelband playing all genres. Journalist, presenter and facilitator Peg Alexander will be hosting the main stage and the Lord Mayor of Leeds, Councillor Bob Gettings, will officially open the event at 12pm.
Organised by the local community group Armley Action Team, the aim of the festival is to highlight the good stuff that is happening in the area, to promote the multitude of local entertainers, artists and independent businesses and to give them a platform to showcase their work.
Local artist groups Assembly House, Seagulls Paint, We Belong Here and The High Rise Project will all be putting on interactive workshops to get your creative juices flowing. To make them as inclusive as possible, all materials will be provided. 
With over 35 food, craft and info stalls, we will have a fantastic line-up of local vendors and makers.
Armley's Christ Church congregation have also been very supportive during the last month's of festival preparation, providing volunteers and managing a tea tent for refreshments on the day.
Armley councillor and one of the organisers, Lou Cunningham, said: "It is fantastic for Armley to host its annual festival again this year. We can't wait to celebrate with our community and spend the day making memories. Huge thanks to everyone who has made this possible."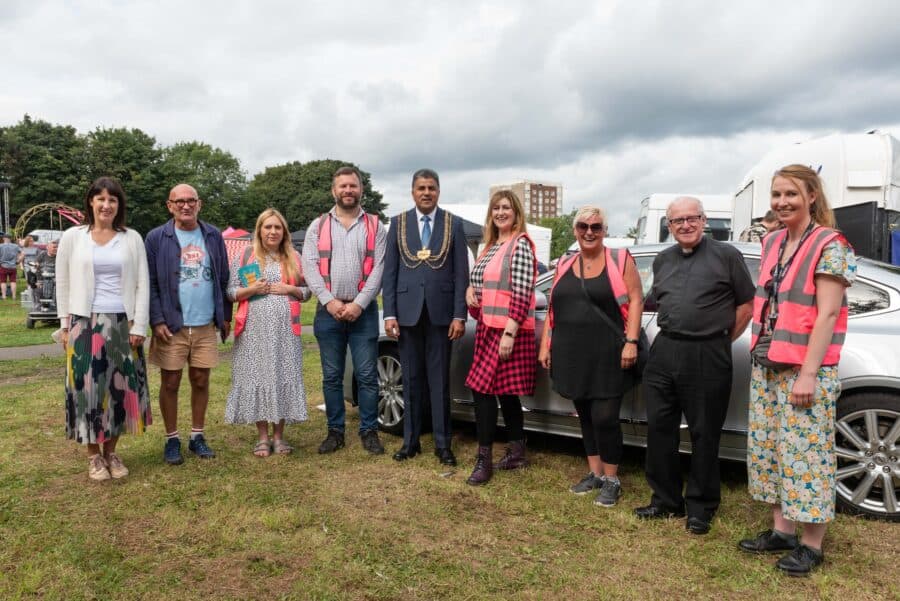 If you would like to volunteer at the Armley Festival or would like to know more about Armley Action Team and get involved, please e-mail armleyfest@gmail.com for the festival, armleyactionteam@gmail.com for Armley Action Team or contact Mark Rollinson on 0797 3239549. 
Sponsored content