Plans to turn a family home in Armley into a house into three flats could be approved by councillors next week, despite local concerns.
Applicant L&L Capital wants to turn the five-bedroom property into three individual flats at 4 Brentwood Terrace. The flats would create seven bed spaces between them.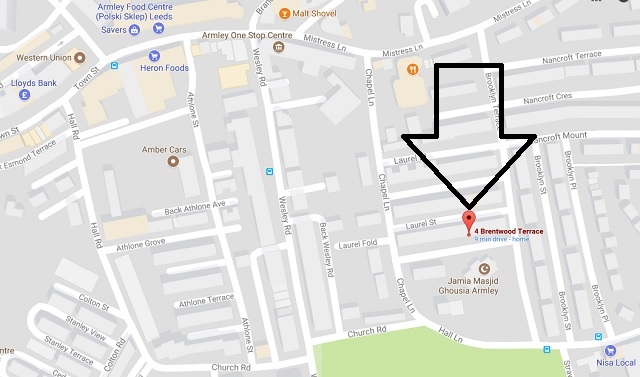 Five local residents have objected as well as the three Armley ward councillors, who maintain there are too many flats and houses in multiple occupation (HMOs) being let out to single people, which leads to an increase in anti-social behaviour and noise.
A planning officer's report recommends approval and concludes:
"Taking all relevant matters into account including the development plan and all representations received, the principle of the development on this site within the immediate location is considered to be acceptable in policy and planning terms and the impact is residential amenity is not considered to be, on balance unduly harmed."
The south and west plans panel meets at Leeds Civic Hall next Thursday, 7 December, at Leeds Civic Hall, starting at 1pm. The agenda, and reports, can be read in full here.
The Dispatch has been following issues with shared housing (HMOs) and flats in Armley in recent months. Last month we reported a landmark decision to refuse planning permission for a shared house in Armley would be challenged after the developer launched an appeal.