Young people and those who are out of work, in education or training, are being invited to experience river management and conservation work at a Kirkstall-based training scheme.
The River Stewardship Skills Scheme is a flexible learning programme providing trainees with a formal environmental qualification and certificates in practical countryside management skills.
It focuses on building skills in a more structured way than general volunteering, with an emphasis on leadership, self-confidence and transferrable employability skills, with practical work along the River Aire in Leeds.
The 2023 Leeds-based scheme is set to launch on 13 January and builds on a successful launch programme which took place on the River Aire in Leeds in partnership with Yorkshire Water in 2021.
Local businesses and organisations also come together to support trainees and engage in local activities and events. The trainees carry out work that genuinely benefits the natural world and improves the local area, like habitat creation and restoration, natural flood management and species monitoring.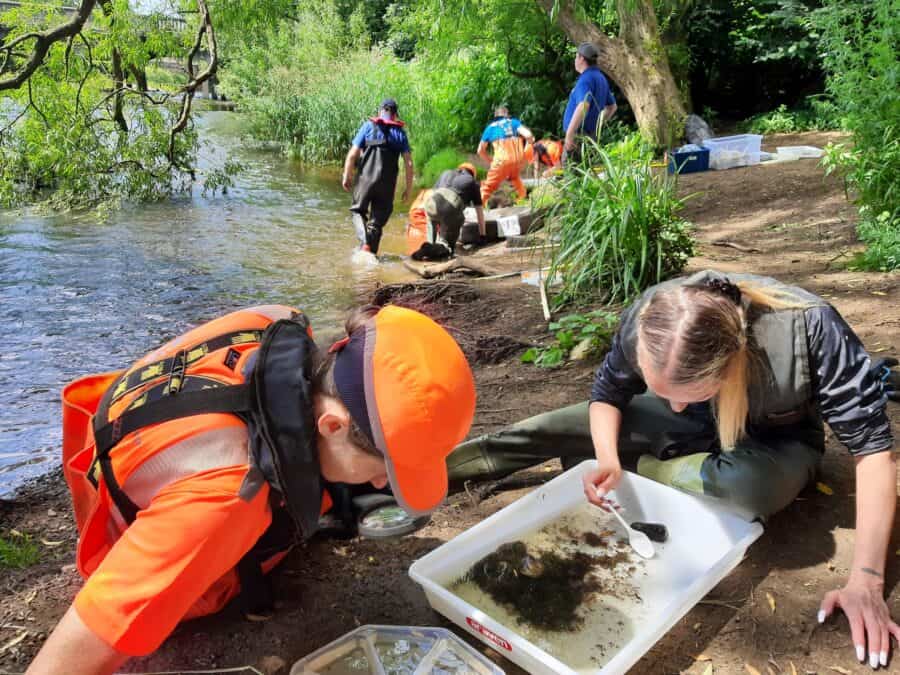 Trainee stewards taking part will also be able to participate in The John Muir Award, an environmental award scheme which encourages people of all backgrounds to connect with, enjoy and care for wild places and gain qualifications in Environmental Sustainability and practical skills such as the use of brushcutters.
As the trainees focus on work that benefits the local community, like creating or maintaining public access green areas, their outreach events provide forums for people to make friends, exercise, get outdoors, learn new skills and do work that connects them to the natural world.
Geoffrey Guy, Riverlution Manager at the River Stewardship Company, is appealing for those with a genuine interest in hands-on practical environmental stewardship to get involved. He said: "The scheme is a fantastic way to engage the local community and promote personal development and community value.
"Our trainees will become more connected and have a better understanding of our rivers as well as gaining confidence and a set of new skills and competencies to allow them to take their interest further either into paid employment or other training. 
"Our pioneering scheme has recently seen two trainee stewards employed by the RSC as site operatives right here at our Leeds base, showing that this is a really exciting opportunity for people who care about their local environment to get involved and gain some real work skills in and around a river environment."
The scheme will be delivered from the RSC's new base at the Forging Futures campus, a pioneering skills centre at Kirkstall Forge. The Riverlution team have been working alongside other members of the Forging Futures family, including Yorkshire Wildlife Trust, Canal Connections and the Aire Rivers Trust.
For more information and to apply for the scheme, please contact riverlution@the-rsc.co.uk.