A charity ball to raise money for a West Leeds girl receiving treatment for a brain tumour has netted more than £35,000.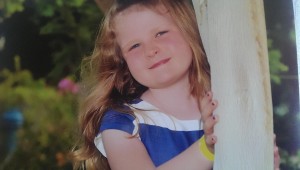 As reported by the Dispatch, Whingate Primary School pupil Anya Morris has been diagnosed with a malignant brain tumour known as a chordoma.
Anya, aged six, has flown out to America for Proton therapy.
Dad Graham, his wife Karen, Anya and siblings Erin and Oscar also flew out to Oklahoma in early February as Anya started treatment.
Although flights and accommodation for Anya and her parents are funded by the NHS, the family has had to pay substantial living costs – as well as the cost of bringing their other two children.
Dad Graham told the Dispatch that Anya has been undergoing her final week of Proton therapy.
He thanked everyone for their support, which he said had left the family 'in shock'. Graham added:
"We have continued to be amazed by people's reaction to Anya's situation.

"It was fantastic to be able to attend the ball as we didn't expect to do so. Stephen Owen did an amazing job organising the event and everyone said what an amazing time they had.

"The final amount of £35,160 has left us in shock. The money means we have been able to let Anya enjoy whatever Oklahoma has to offer and make this experience a truly positive one.

"We have a long road in front of us when we get back [to Leeds] assessing any success and monitoring Anya's condition until we hopefully get the all clear.

"Anya's journey does not end when we leave America. We would like to thank everyone for their continued support and efforts."
The charity ball, held at the South Leeds Stadium at the end of January, was attended by rugby stars Jamie Peacock and Sam Tomkins.
Check out Anya's Page on Facebook for more.